Top 8 Corporate Health Coach Companies for 2022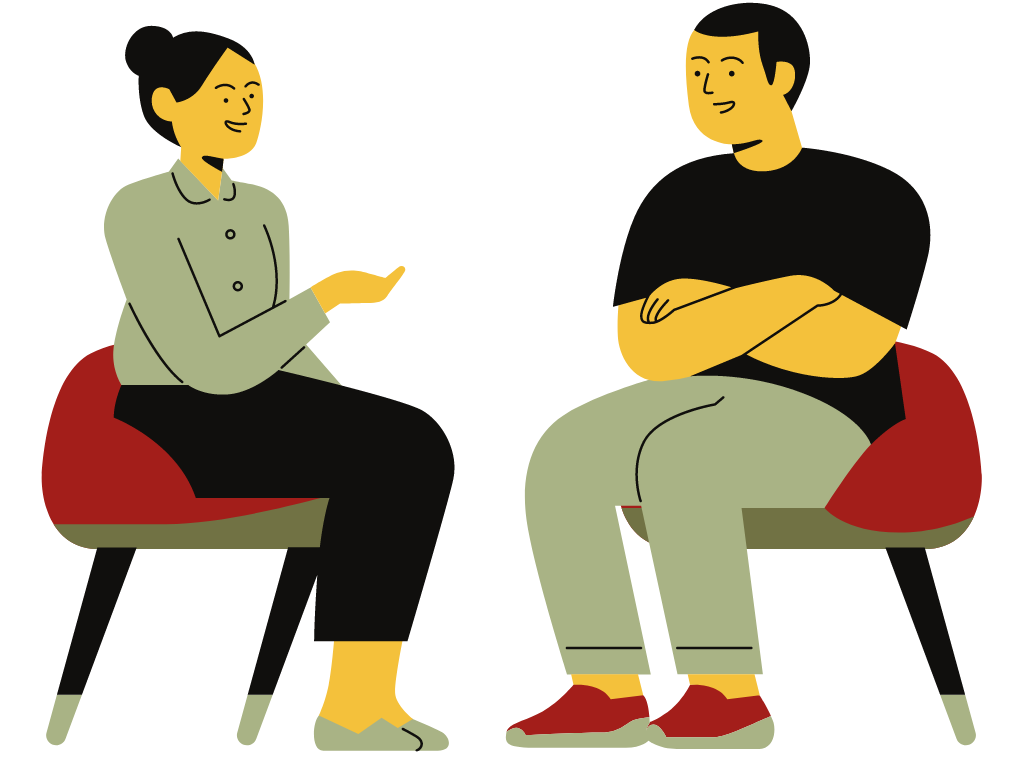 Health coach companies work with wellness programs. Of all the activities that happen within a wellness program, health coaching is the most expensive. Any time employees spend considerable time one-on-one with a health professional there will be a cost. Since it is the most expensive, health coaching should be used where it will have the most impact. There are many pros and cons around health coaching. There is some evidence that health coaching the right people at the right time can improve elevated health risks. Finding the right people at the right time is the key to successful health coaching.
Some worksites want coaches to work with every single employee. This is the most expensive and least effective way to do things. News flash—not everybody has elevated health risks and not everybody wants to spend time with a health coach!
Employees are not happy about being highly incentivized or coerced into meeting with a health coach. Whether they have elevated health risks or not, meeting with a health coach will most likely be a waste of time for both the employee and the coach.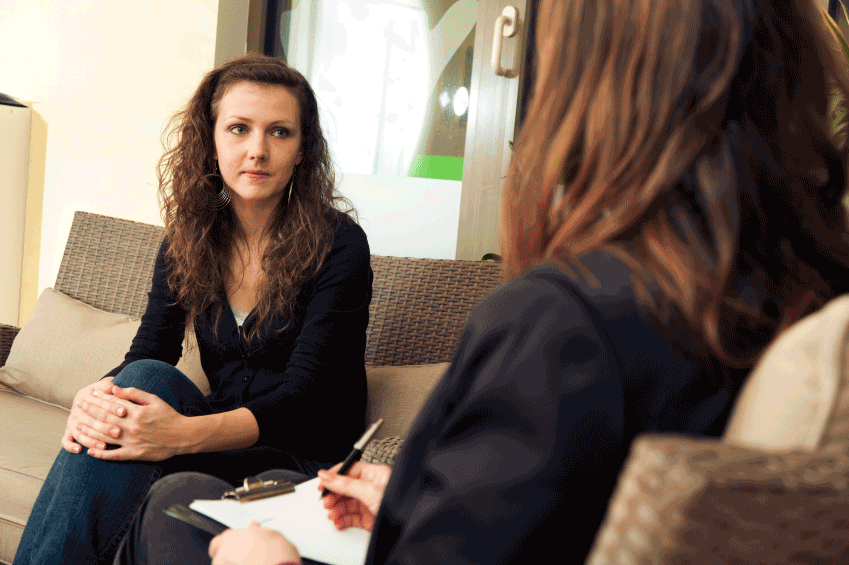 Unfortunately, employees who could gain the most from a working with a health coach don't always want to meet with one. Every wellness program struggles to get the most needy employees to participate.
WellSteps has been successful at health coaching because we carefully control how we coach the right people at the right time. We ask employees with elevated health risks if they would want some help and whether they would be willing to work with a health coach.
When employees answer yes to this question, that tells us they are ready to change and are actively seeking ideas, strategies, and guidance on how to improve their health. They are ready to adopt and maintain healthy behaviors. Otherwise, they are not ready to change and since the time of a coaching professional is a limited asset, it is best not to chase around the "unready."
The percentage of any workforce that is both at risk and willing to make some changes is typically between 3 and 7% of the total population. This may not seem like very many people, but this puts the focus of the coaching dollars where it will do the most good. Under this model, employees don't feel like health coaches are harassing them and there is genuine excitement surrounding the coaching process. Everyone wins: the employer, the employee, and the coaching provider.
When health coaching is used with the right people at the right time it produces much better outcomes. It also saves wellness budgets so that money can be spent on other effective wellness programs and activities.
Every consultant has spent time with worksites that go crazy over health coaching. In essence, health coaching has become the wellness program. Unfortunately, the task of helping employees adopt and maintain healthy behaviors for the rest of their lives requires way more time and energy than a health coach can give. As this graph shows, coaching is just one small piece of a larger wellness effort.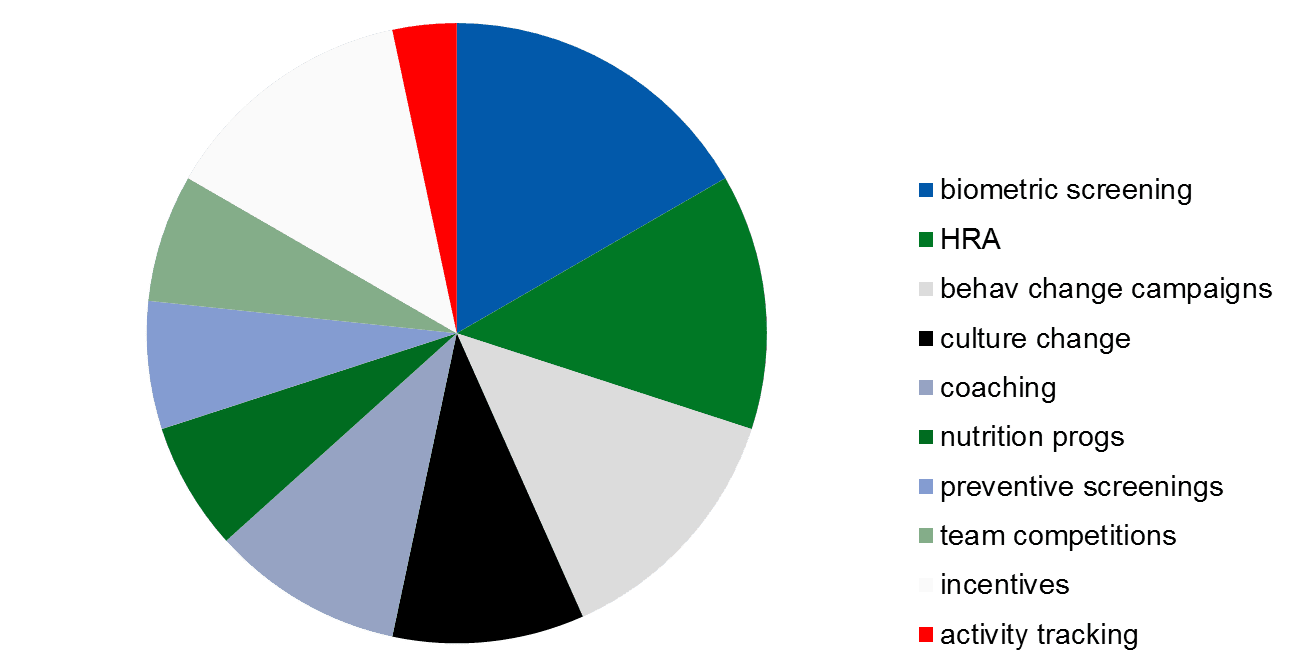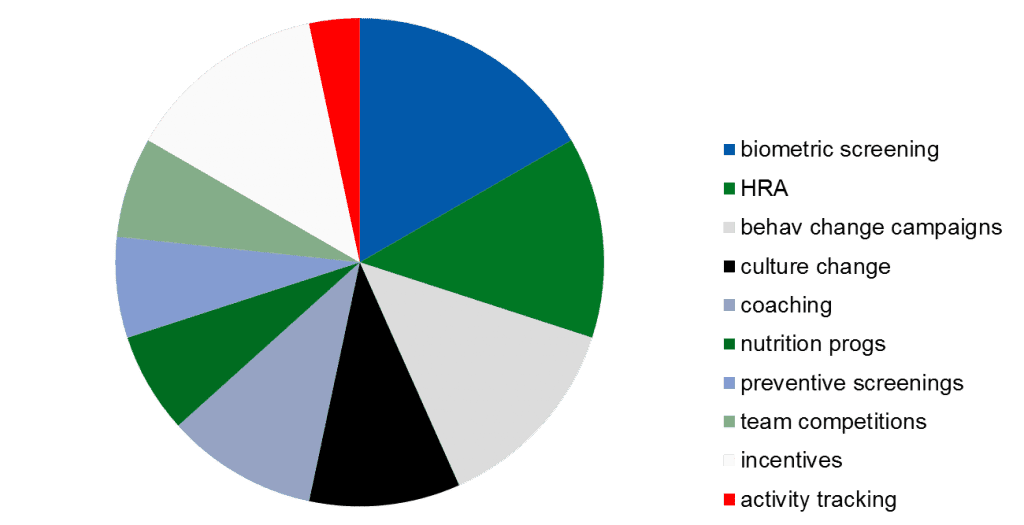 How This List of Top 8 Health Coach Companies Was Compiled
Between 2016 and 2017, WellSteps surveyed wellness professionals, brokers, and consultants. The survey respondents were asked to rank their wellness vendors on various services. Here are the top 8 corporate health coach companies:

WellSteps corporate health coaching is designed to improve employee health and reduce employee health care costs. As the winner of the 2016 Koop Award, the WellSteps wellness platform has been identified as one of the nation's most effective corporate wellness programs. With so many health coaching vendors to choose from, why not demo the one that has been identified as the nations' best? Schedule a WellSteps demo right now.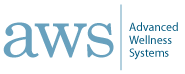 As far as health coaching programs go, Advanced Wellness Systems incorporates motivational design and behavioral science into their wellness programs in order to help companies and their employees become successful and more productive. With decades of wellness experience and scientific research, Advanced Wellness Systems has developed programs that can lower health costs, improve health status and deliver results that sustain themselves into the future. Most health coaching companies do not put so much analytical research and design into their wellness programs like Advanced Wellness Systems does. Companies go to them with the hopes of making their employees healthier and happier people which, in turn, increases productivity in their business.

Companies are all unique in their own way because the size and needs of their workforces are all different. Concentra provides workplace wellness programs which are unique for each company because of these differences. They don't just deliver standard wellness programs with generalized information for employees to follow. Instead, Concentra customizes their worksite wellness programs so they will deliver the most effective wellness solutions for the employees of each individual company. Concentra provides a lot of custom services including biometric screenings, health risk assessments, health promotional activities, corporate wellness activities, occupational health services, wellness interventions, and worksite clinical care.

Choose Health is one of the most recognized health coaching companies in the wellness industry. When Choose Health was formed in 2008, it was designed to be an expansion of the risk and loss management services that Sargent & Associates were providing to companies at the time. This expansion integrated health coaching programs into companies, which helped lower behavioral risks that would normally cause employees to file compensation claims or commit acts of absenteeism. This resulted in an increase in productivity for these companies, while reducing the expenses that employees cost them before.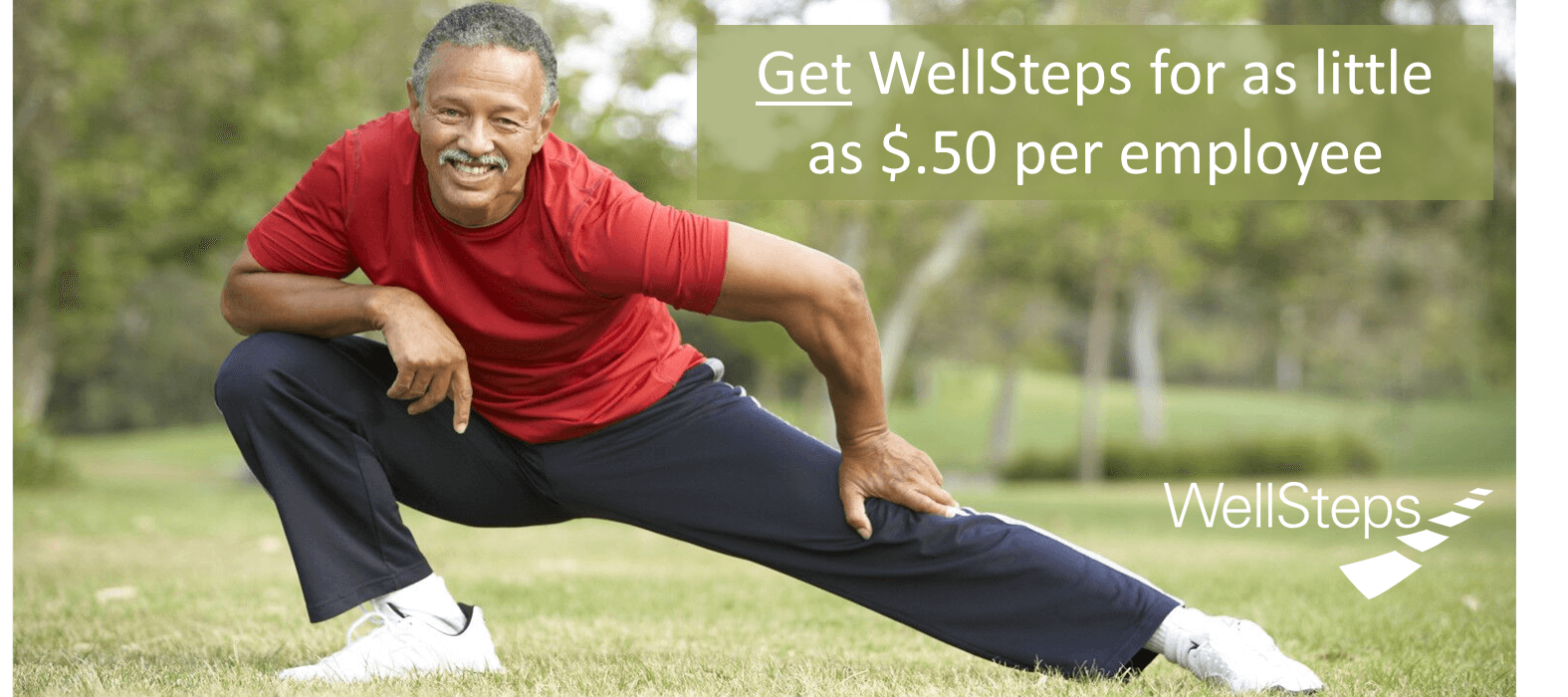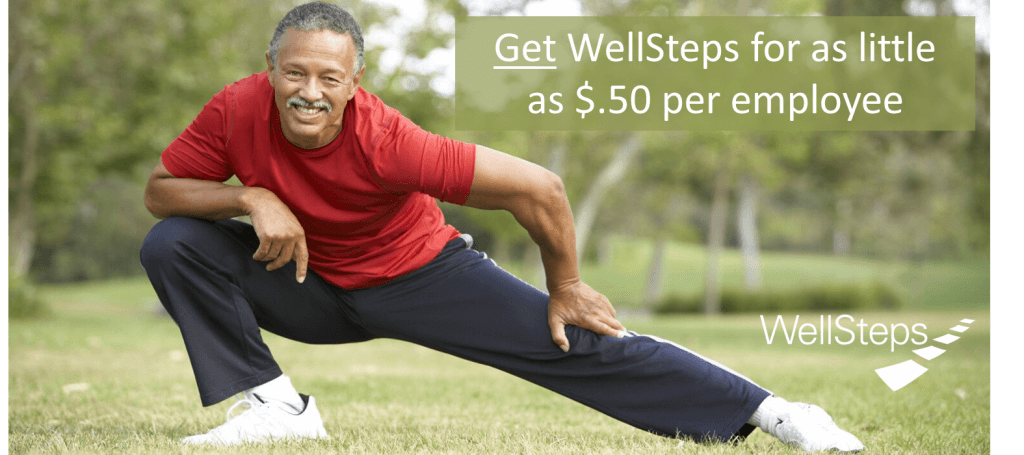 TotalCare Wellness is a wellness coaching servicing platform that is certified by ESI Group and is a gold standard for coaching in the wellness industry. Their health coaching programs consist of a team of behavior health counselors and wellness coaches who are experts in the areas of physical, emotional, and mental wellbeing. They address these issues for their clients in order to help them change their overall behavior towards things like exercise and nutrition. Not only that, but they help them manage their stress levels as well. Corporations hire health coaching vendors like them all the time to assist their employees in becoming healthier and more productive in the work environment.

US Corporate Wellness (serving clients since 2007) offers a comprehensive suite of health & wellness services, but they are best known for their AMP (Accredited, Meaningful, Prioritized) coaching model. In fact, their reputation for best-in-class coaching is such that other health & wellness organizations are now partnering with USCW to offer coaching on their behalf. Additionally, since USCW doesn't need to "run the show," organizations who already have a wellness program in place are seeking out USCW, not to replace their current program but to integrate USCW best-in-class coaching to enhance their current engagement and outcomes!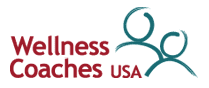 Wellness Coaches USA is one of the nation's top corporate health coaching companies. Out of all the health coaching vendors in the industry, Wellness Coaches USA pioneered the concept of having onsite health coaching programs in the workplace. Today, Wellness Coaches USA offers more than just on-site coaching to their clients. They also develop strategies which encourage employee engagement towards making behavioral and lifestyle changes for the better. Wellness Coaches USA has more than 400 clients in 36 states across the United States, in a variety of different industries.
Wellness Corporate Solutions is a state-of-the-art provider of biometric screening services and comprehensive wellness programming. They create customized, high-touch annual programming that emphasizes health education and promotes lasting behavior change. These also include health coaching, 8 week long campaigns, wellness challenges, and much more.
Corporate Wellness Coaching FAQs:
What does a corporate health coach do?
A corporate health coach works with their clients' employees to implement sustainable lifestyle changes. They begin by identifying unhealthy behaviors and creating a plan to change. Health coaches can help with more than just nutrition and exercise. They can instruct others on how to improve their sleep, stress levels, time management, tobacco use, and more!
How does health coaching work?
The process of corporate wellness coaching varies depending on the company providing the service and the needs of the client. WellSteps health coaches conduct one on one sessions via telephone. We recommend about 6 weekly sessions per individual to create true behavior change. However, WellSteps health coaches are flexible and will work with you to create a plan specific to your company.
Who uses health coaching?
Several companies offer health coaching as either a benefit or a perk for their employees. As stated earlier, not every individual will benefit from health coaching. A good health coaching candidate has unhealthy habits and, most importantly, a desire to change those habits. According to the transtheoretical model, determination is essential to behavior change.
Do health coach companies actually make a difference?
Here are a few testimonials from our WellSteps health coach program:
"My BMI fell from obese to overweight. I'm expecting to get into the normal weight category within a few months. I also ramped up the exercising. I recently had blood work at the doctor and everything came back in normal range. Can't recall the last time that happened!"
"My sessions were educational, productive, and enjoyable. The health coach provided resources to help me improve and add nutritional foods to my diet to make healthy choices. She encouraged and motivated me to continue to improve my nutritional habits. This was a very positive experience."
"I thoroughly enjoyed and appreciated this program! It brought me a lot of insight into my smoking habit. My coach is amazing and so supportive. I think this program is a blessing and should be used by every company that has the ability to use it!"
SUBSCRIBE TO THIS BLOG