20 Health and Wellness Programs with a Different Purpose
Most health and wellness programs offer a comprehensive suite of wellness options and activities. But there are a few wellness companies that don't offer all these services. They may offer just corporate nutrition programs, campaigns, portals, incentives, massages, stress management, or just offer wellness management services.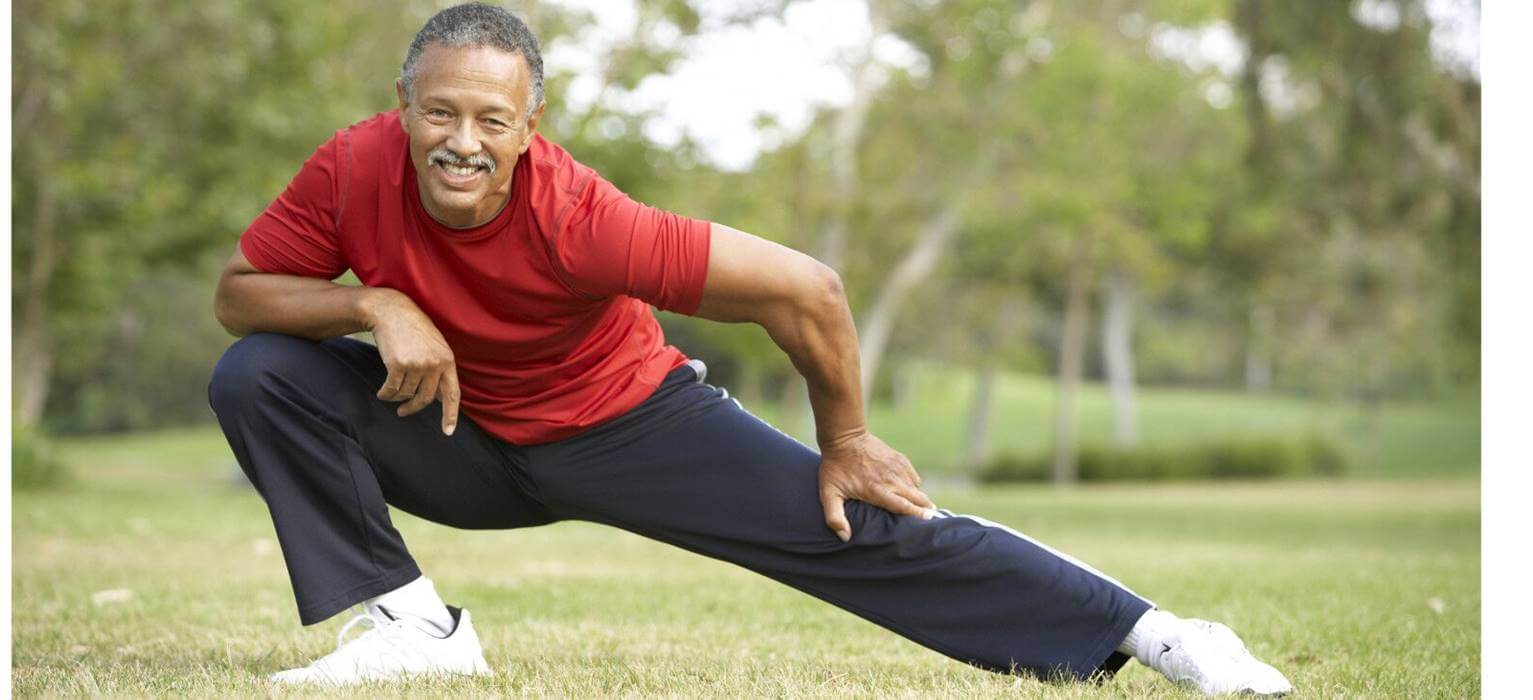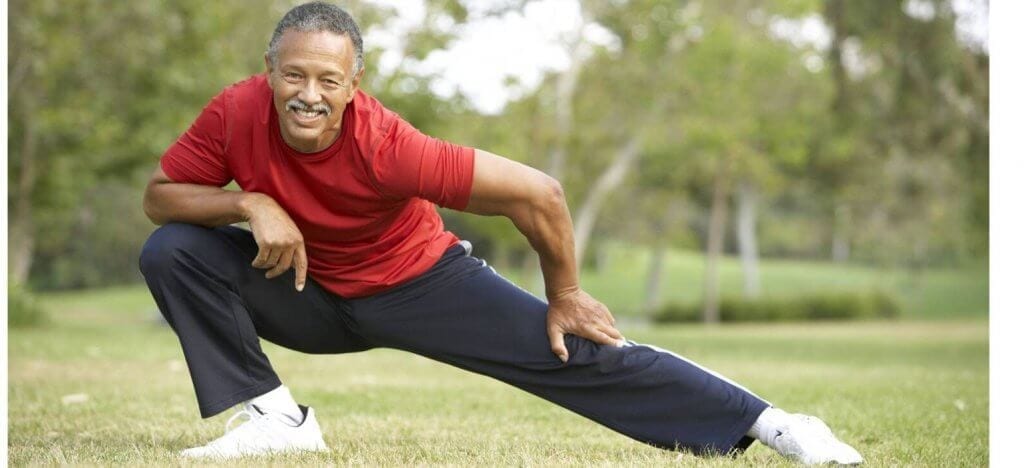 You can find a massive blog called 57 Wellness Solutions: The Complete List of Workplace Wellness Programs which describes every existing wellness program that claims to offer comprehensive services. Not every wellness company has comprehensive solutions.
For example, a lot of companies offer just corporate fitness activities. Here is a complete list of all the wellness companies that specialize in corporate fitness. And here are lists of the top biometric screening companies and the top health coaching companies.
As the WellSteps team researched the different wellness companies and healthy living programs, there were many that did not fit into any of these categories. These companies create a list of health and wellness programs that have a different purpose.
When you carefully read the information on a health and wellness organization's website, it can be hard to figure out what that company really does. Some of the companies listed here may be here because we just could not figure out what exactly they do. Most, however, make it clear that they are in one of these 8 categories:
1) Corporate nutrition companies
2) Wellness campaign providers
3) Wellness portals
4) Wellness incentive companies
5) Onsite massage companies
6) Wellness management companies
7) Stress/Emotional Health management companies
8) Weight management
Here is the complete list of health and wellness programs that offer these specific types of services.
What Is a Health and Wellness Program?
A health and wellness program is a set of initiatives set forth by a company or organization to help their employees live healthier and happier lives.
For example, at WellSteps, we aid in the implementation of a wellness strategy that's based on scientific evidence proving our program's effectiveness in battling unhealthy employee behavior. Changing employee behavior is the best way to create sustainable changes. For example, WellSteps has been proven to increase activity levels of employees by over 20% for at least two years.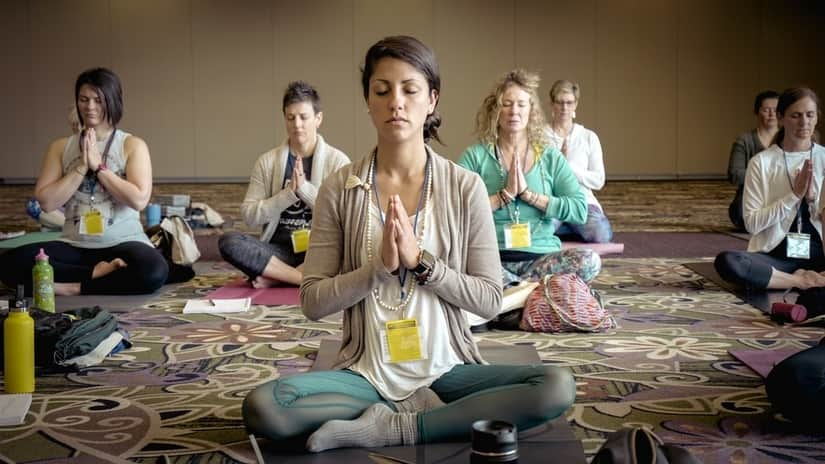 The Eight Types of Corporate Wellness Programs
As mentioned above, there are eight main types of wellness programs. Let's dove in a bit deeper into the main purpose of each one.
1) Corporate Nutrition Companies
This first type is focused on healthy living programs at the consumption level. Years ago, company cafeterias and break rooms were full of vending machines and fatty snacks. A lifestyle wellness program like this would offer your team healthier options such as fresh and dried fruits, nuts, and other healthier alternatives.
2) Wellness campaign providers
These wellness services offer campaigns that encourage users to exercise, eat well, focus on mental health, and more. They are usually set for a determined period of time and include an account manager that can also put together personal wellness plans when required.
3) Wellness portals
Wellness portals in and of themselves are not health and wellness programs. This is an online software that aids in managing a comprehensive wellness program by allowing users to input health information into a dashboard visible by their team leaders.
4) Wellness incentive companies
Incentive types of wellness programs provide employees with rewards based on performance. This can be anything from cash to gift cards or even vacations depending on the scale of the wellness program they're partaking in.
5) Onsite massage companies
Some healthy living programs focus on relaxation. Onsite massages are a great way to boost employee morale and bring down stress levels. We can argue that one main issue with these types of wellness services is sustainability – a massage can reduce stress, but how long until another massage is required?
6) Wellness management companies
These types of corporate wellness programs do more than offer incentive challenges to employees. They also provide companies with pre-employment screenings, drug and alcohol testing, hearing conservation programs, among other screenings and wellness services.
7) Stress/Emotional Health management companies
Stress management can be conducted both in person and as part of online health and wellness programs by offering products for online purchase. Combating stress is one way an organization can focus on a sustainable journey to positive mental health in the workplace.
8) Weight management
Usually, a comprehensive wellness program will include weight loss as one area of focus through means of healthy eating and exercise.
20 Health and Wellness Programs with a Different Purpose
1) Corporate Nutrition Companies
Branch to Box


Branch to Box is a family of farmers that send fresh fruit & healthy snacks to offices. Each week is a new box – packed full of the best fruit in season, and the tastiest snacks from nature. Branch to Box's subscription based lifestyle wellness program allows you to create personal wellness plans that fit your workplace. Simply select the box size, delivery day, and frequency – and get wellness delivered! Deliveries also include servings of healthy snacks like dried fruits, roasted nuts, and savory trail mixes. Looking for an easy way to offer healthy snacks at your office? Try Branch to Box today and use code FRESH10 for 10% off your first box.
Company Kitchen

Employee nutrition is vital for enhancing the productivity of a work environment. Company Kitchen is a health and wellness organization that offers an array of worksite weight loss programs which involve providing corporate nutrition and food services to the cafeterias and break rooms. Company Kitchen can also track the nutritional health of each employee and then provide their company's Human Resources Department with information about each employee's current state of health. By utilizing the latest technology and software, Company Kitchen is able to keep updated information about the health of each employee within an organization. And if someone's health is poor due to bad nutrition, then healthy living programs and diet plans will be recommended to them.
Snack Nation

SnackNation is a wellness program that helps people become better versions of themselves by supporting increased health, productivity, and happiness, both in the workplace and at home. This employee health and wellness program curates and delivers great tasting snacks to thousands of awesome offices – places like Microsoft, Open Table, LinkedIn, and The Huffington Post. SnackNation members receive unprecedented access to the best tasting healthier snacks from the world's foremost emerging natural food brands, and discover new healthier snack favorites before any of their friends. This unmatched snacking experience is also available for the home via SnackNation Market. SnackNation has donated more than two million meals to families in need through a partnership with Feeding America since launching in 2015.
Diettogo

Diettogo believes that employee nutrition is essential for the productivity and success of a company. For years, Diettogo has developed worksite weight loss programs which have helped numerous employees throughout the country lose weight and stay in shape. Statistics have shown that companies incur billions of dollars in medical expenses each year because of their overweight employees. Diettogo works to fix this problem by introducing healthy living programs to clients that teach their employees how to eat properly and stay consistent with their nutrition. Employee health and wellness is all about supplying them with portion-controlled meals that are healthy and beneficial to their physical health. After a while, they'll start to feel better, have more energy, and work harder at their job. At the same time, their employers will save money on medical expenses and profit more from the increased productivity.
Grow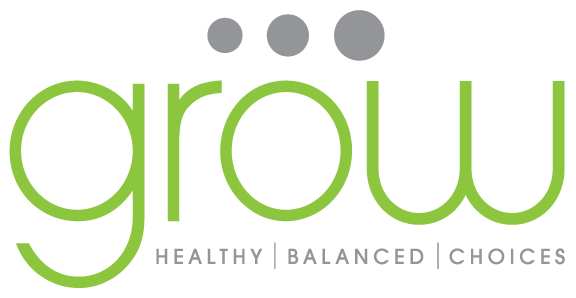 Grow provides special wellness services which is comprised of a team of health and nutrition experts who strive to help change the way employees eat. Companies participate in their wellness programs to help them integrate healthier food options into their organization for their employees to take advantage of. This includes the revolutionary G3 Healthy Vending Machine which is a special vending machine that contains only healthy food snacks, rather than the typical junk food snacks you'd find in other vending machines. That way, employee nutrition can be sustained within the organization at all levels. Micro markets can also be introduced to enhance this experience as well.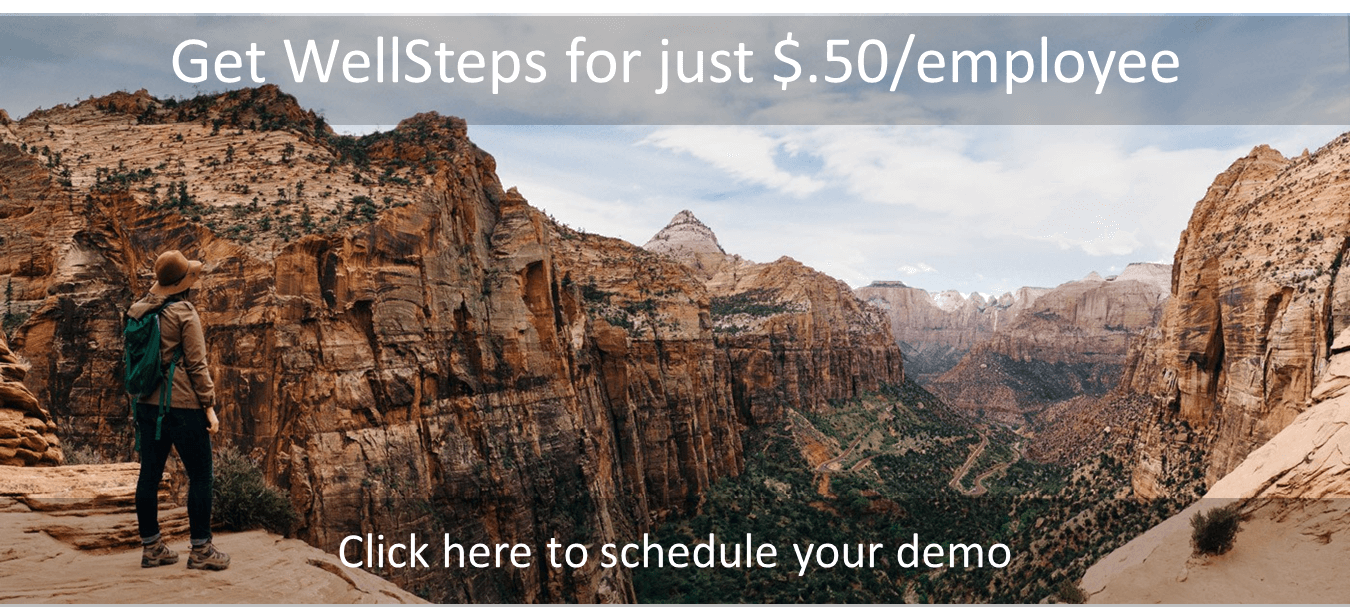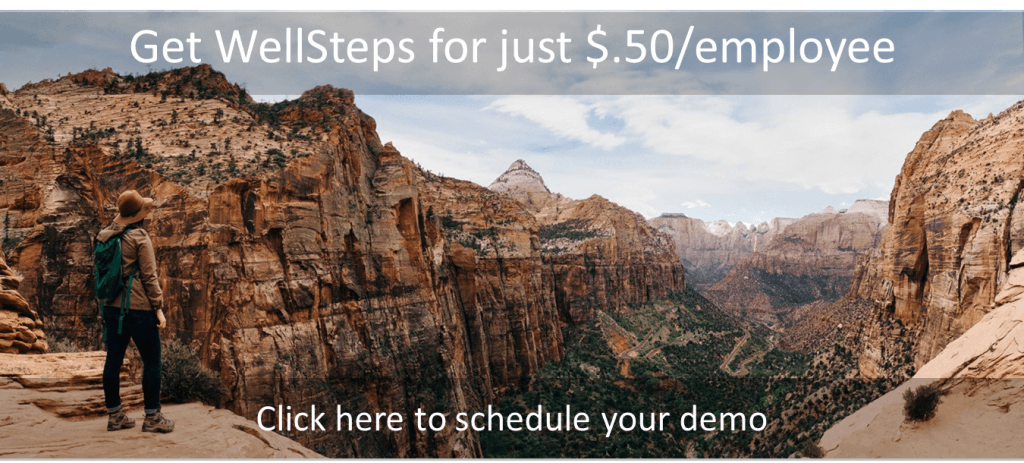 2) Health and Wellness Campaign Providers
Health Enhancement Systems

Health Management Systems is a health and wellness organization which creates some of the best incentive programs for employees at their workplace. Since 1992, HES has developed wellness programs in the workplace for hospitals, nonprofit organizations, government agencies, corporations, educational institutions, and other businesses. Not only have their health and wellness programs improved the lives of American workers, but they've also spread their employee wellness programs examples to countries in Africa, Asia, and Europe as well. HES helps enhance all areas of employee health including stress, weight, nutrition, and fitness.
3) Online Health And Wellness Programs
healthbreak inc.

Healthbreak is a health and wellness organization founded back in 1990. Over the last 25 years, they've become the nation's leading provider of wellness programs in the workplace. They produce the very best incentive programs for employees which enable them to change their behaviors and embrace a wellness lifestyle where they make healthier choices for themselves. At the same time, it reduces the healthcare costs that employers generally have to pay as a result of their employees living unhealthy lifestyles. Therefore, Healthbreak's health and wellness programs are a win-win for both the employees and their employers. Healthbreak is based in Golden, Colorado and has a regional office in Omaha, Nebraska. Their goal is to create a culture of wellness in the workplace for all employees.
MediKeeper
MediKeeper supplies technology that allows wellness companies, health plans, benefit providers, and employers to design their own customized wellness portals for managing the health of their employees and clients. Any corporate administrator would love the technology services which MediKeeper provides because they can now make sure the wellness programs that they're investing in are truly paying off for them. The three main wellness services that MediKeeper offers are the Enterprise Health Portal, the Customizable Wellness Portal and the Health Risk Assessment. With these programs at hand, clients can keep all the content and data of their employee wellness programs together in one area.
4) Wellness Incentive Companies
IncentaHealth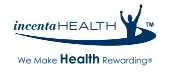 IncentaHealth has one primary goal for its health and wellness programs: help at least 100 million people change their lives by eating healthier and being more active. That way, the obesity epidemic that's taken over the country can finally be put under control. As a well-being company, they work with companies and their employees to reduce obesity by having them take part in some of the best incentive programs for employees you've ever seen. These incentives are different from what you may find in other health and wellness organizations. Instead of just getting the incentive to lose weight, incentaHealth actually pays participants based on their performance level in their health and wellness programs. The better they do, the bigger their reward.
LifeDojo

LifeDojo is all about creating the best incentive programs for employees so they can eventually feel motivated to lead a healthier lifestyle on their own. First, this will require them to participate in a comprehensive wellness program in the workplace that is both engaging and scientific. Over time, it will change the habits of the employees from a self-destructive one to a healthy living one. Some of the health and wellness programs promoted by LifeDojo in the workplace include exercise, healthy eating, stress reduction techniques, and resilience increasing techniques. Employees will also be taught the importance of sleeping, stopping tobacco use, and taking control of their finances.
Wellness Jackpot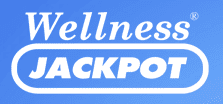 Wellness Jackpot was founded in 1951 as a mere wellness incentive company for employees. Today they offer some of the best incentive based wellness programs for employees in the industry. One of their biggest health and wellness programs is the "Safety Jackpot," a top performing safety program that is used worldwide. Employees in more than 11 countries have used wellness programs in the workplace that were created by Wellness Jackpot. They even have an online system where employees can be engaged in bettering their health through interactive educational tools and mobile health trackers. Major companies that have used Wellness Jackpot's products include Kraft, Rexam, DoubleTree, and 3M.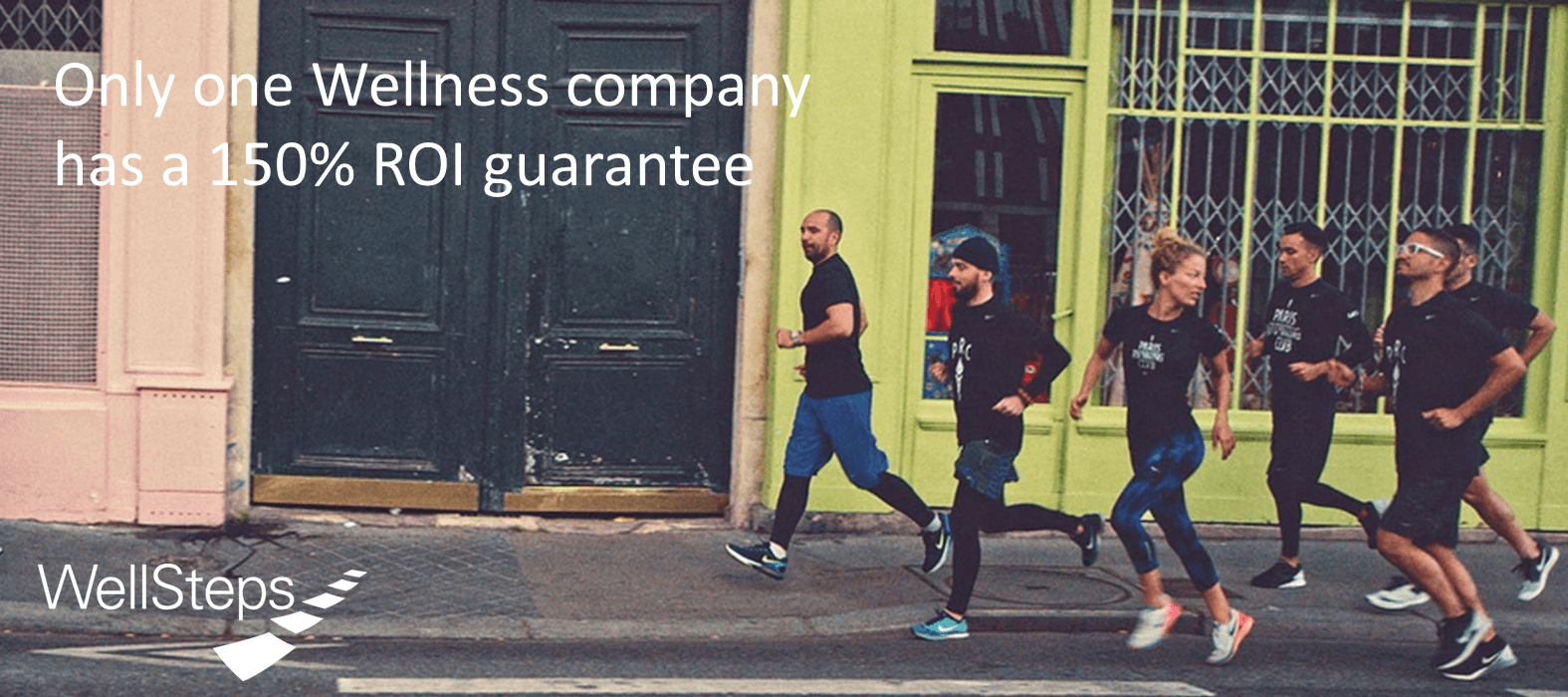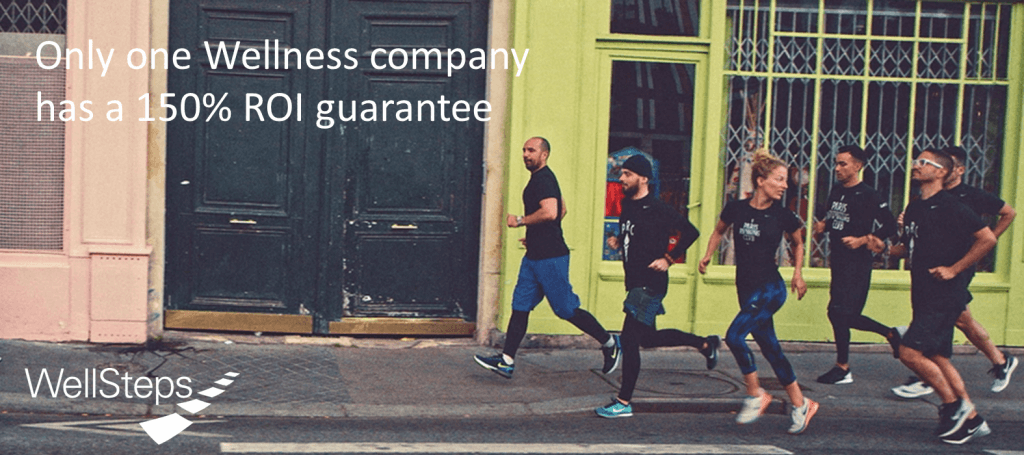 5) Onsite Massage Companies
Massage at Work

Massage at Work is a unique kind of well-being company that emphasizes the use of massage chairs into their health and wellness programs. Companies hire Massage at Work to install their chairs into the work environment so that employees can use them. Massage chairs have been found to reduce stress, increase blood circulation, and reduce back and neck pain. Most wellness programs in the workplace will save companies around $5 for every $1 investment they make into them. With the massage chairs by Massage at Work, companies will save even more money with their investment because these chairs just keep satisfying employees over and over again. They'll be much more comfortable and productive throughout the rest of their work day.
6) Health and Wellness Management Companies
HealthForce

HealthForce provides a comprehensive wellness program to build and maintain a healthy workforce. They deliver health information, expert advice and professional services where and when needed. They provide online management of job-based health questionnaires, physical exams and medical clearances for onboarding, regulatory compliance and return-to-work. Orchestrate from your desktop. Physician HealthLine™. Employees get telephone and e-mail access to doctors 24/7/365 for exposure to workplace risks. The Wellness Challenge® is a criteria based strategy that engages employee's long-term and foster's employee health and wellness. Employers can also get staffing and management of worksite health clinics and on-demand delivery of health testing, screening and examination services at the worksite.
MindBody

Founded in 2001, MindBody is a software company that creates business management software which caters specifically to clients of the wellness services industry. MindBody does not create health and wellness programs or wellness programs in the workplace. Instead, they will provide online business management software to a well-being company that offers wellness services. The software is cloud-based, which means the software data is easily accessible to anyone given privileged access to the account. MindBody currently has roughly 35 million people using their cloud-based software in over 130 countries throughout the world.
myinertia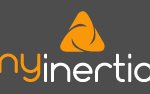 Employee health and wellness programs can only be effective if they are managed properly. Based in Allouez, Wisconsin, myinertia is a health consultant company which creates wellness management software that can track all the health and wellness programs of a company. Employees get access to an online platform that allows them to track their level of participation in a company's wellness activities. If they do well, they'll earn points on their account which can eventually reward them with higher achievement levels. Employers will receive a customizable template for the online system which they can structure in a way that is suitable for the wellness programs in the workplace they are using.
Spire

Spire introduces health wellness programs in the workplace in order to help employees become physically healthier. Spire will help your employees become more engaged in their lifestyle wellness program while reducing the healthcare costs you have to pay for them. Ultimately, Spire will transform your workforce into one that is happier, healthier, and more productive. Spire was founded in Chattanooga, Tennessee by a group of former soccer players. Their idea was to figure out a way to not only bring rewards, motivation, and support to those participating on sports teams, but to also bring these concepts to employees in the workplace as well.
Sprout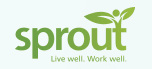 Christina Ford and Martha Switzer created Sprout after working for big multinational corporations for years and seeing their lack of wellness programs in the workplace. They found that employees too often didn't have a balance between work and life, so they decided to create this well-being company to assist other companies in achieving this balance. As a result, they've produced some of the best incentive programs for employees in the industry. Now more employees have the knowledge and resources necessary to live healthy and productive lifestyles. In addition, Sprout gives employers the tools to measure the impact that these health and wellness programs are having on their employees.
WellNow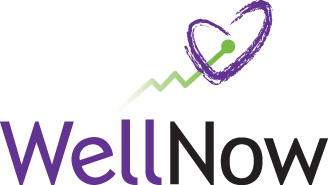 WellNow helps employers implement programs in the workplace that are based on data-driven insight and strategies towards employee health and wellness. WellNow will first offer a health assessment on the employees and then create custom health and wellness programs that are suitable for their particular health issues. WellNow can also provide disease management services in case the organization in question has a disease problem. Otherwise, WellNow's wellness programs in the workplace will revolve around enhancing the physical and mental health of the employees so they can change their behavior and make healthier lifestyle choices on their own.
7) Stress/Emotional Health Companies
StressStop.com

Stress management is becoming a more crucial aspect in employee health and wellness. If employees are too stressed, it can be detrimental to the productivity of a company. StressStop was created to deliver an array of wellness services to companies that are currently having this problem with their employees. Furthermore, StressStop will ensure these stress management resources pertain to the culture and atmosphere of the company that needs them. Instead of just delivering new age materials that don't pertain to every company, StressStop has materials which contain the latest psychological and medical information that can help different kinds of individuals reduce their stress levels in the workplace.
8) Weight Management Companies
Livongo

Livongo transforms lives, workplaces and communities by offering a lifestyle wellness program with weight-management and disease-prevention solutions that help all populations live a happier, healthier life. What sets Retrofit apart from others is the level of personalization they bring to their suite of solutions that tackle obesity, diabetes and metabolic syndrome. These personal wellness plans deliver real-time interventions that evolve as individual needs change, producing proven outcomes and lasting results. In fact, 88 percent of Livongo clients lose weight and 78 percent keep it off 12 months later.
Some of these personal wellness plans include:
Diabetes Management
High Blood Pressure
Weight Management
Healthy Living & Diabetes Prevention
Behavioral Health
Emerging Trends in Wellness Programs
1. Fitness Challenges and Contests
Fitness challenges and incentives are not new to WellSteps employee health and wellness programs – visit our challenges page to view those centered around physical activity, healthy eating, emotional health, and more.
2. Flu Shot and Vaccination
Because of the coronavirus pandemic which has prompted many wellness services to offer incentives for those who receive their vaccination and flu shots.
3. Nutrition & Weight Management
A comprehensive wellness program will include nutrition and weight management. Although weight loss is deemed as one of the hardest habits to maintain, at WellSteps, we've experienced consistent and positive results even after a two year period. Check out the study here.
4. Resilience And Stress Management
Learning resilience and stress management skills is a great way to stave off future ailments. A lot of our physical pains are stress induced, or at the very least, they are exacerbated by stress – hence the reason why wellness programs tackle this issue.
5. Telehealth
Online health and wellness programs have become more popular than ever since the 2020 pandemic started. Wellness programs have taken notice and many have just recently added this service to their program.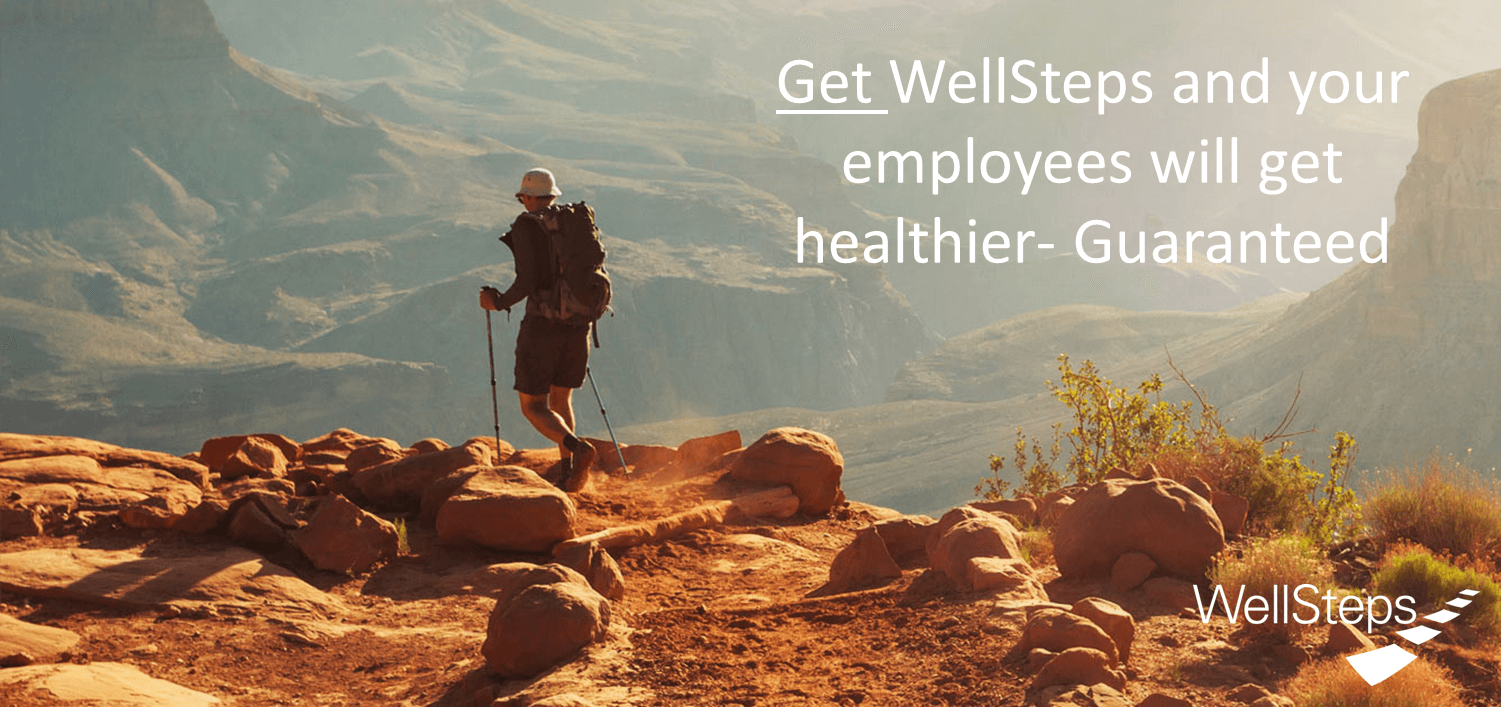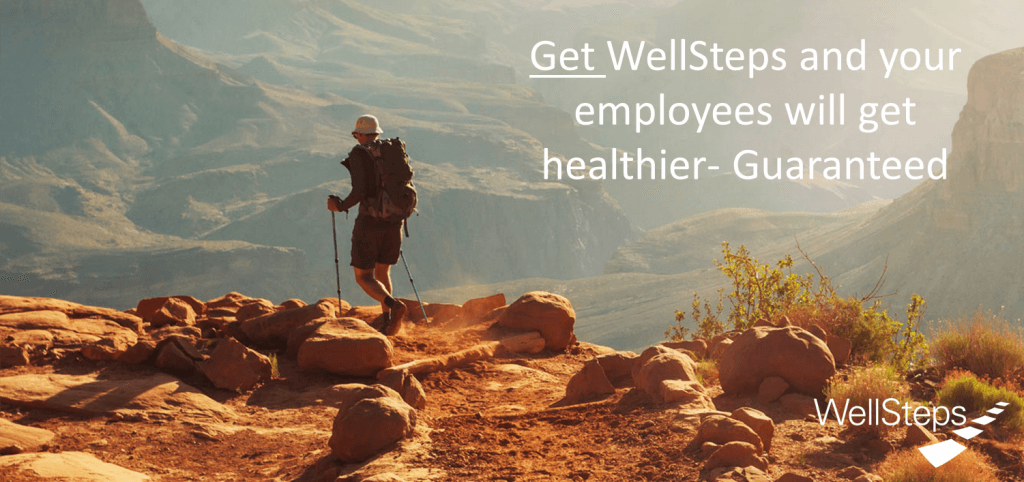 Frequently Asked Questions
What Are the Five Types of Health That Relate to Wellness?
The five types of health that relate to wellness include physical, spiritual, social, emotional, and intellectual. Ideally, health wellness programs take all five types as a point of focus in order to achieve holistic wellbeing.
How to Select The Right Health And Wellness Organizations for Your Needs?
The right health and wellness organization will have results as proof of their strategy. That's the first point of concern – ensuring that your wellness program has seen optimal results and is based on science and behavior modeling. Next, consider if you're looking for something small like a daily fruit basket, or something a little bigger like physical challenges and weight loss initiatives for your employees.
How Do You Implement Health and Wellness in the Workplace?
Hire wellness programs coordinators that provide your employees with an initial impression that motivates them! It's important to understand that a successful wellness program – one that helps you cut health care costs and increase productivity – will offer your team a comprehensive program. Look for tech integrations, physical challenges and campaigns with incentives, and evidence of positive results from previous campaigns.
How Many Types of Wellness Are There?
There are eight main types of wellness programs:
Corporate nutrition companies
Wellness campaign providers
Wellness portals
Wellness incentive companies
Onsite massage companies
Wellness management companies
Stress/Emotional Health management companies
Weight management