18 Wellness Program Incentive Ideas From the Best Corporate Wellness Programs in 2023
Unless motivated, most employees will have a hard time beginning and maintaining a healthy lifestyle. Behavior change is one of the most difficult things that we do as humans. Every successful well-being program has implemented some form of these wellness program incentive ideas to help employees get started with behavior change.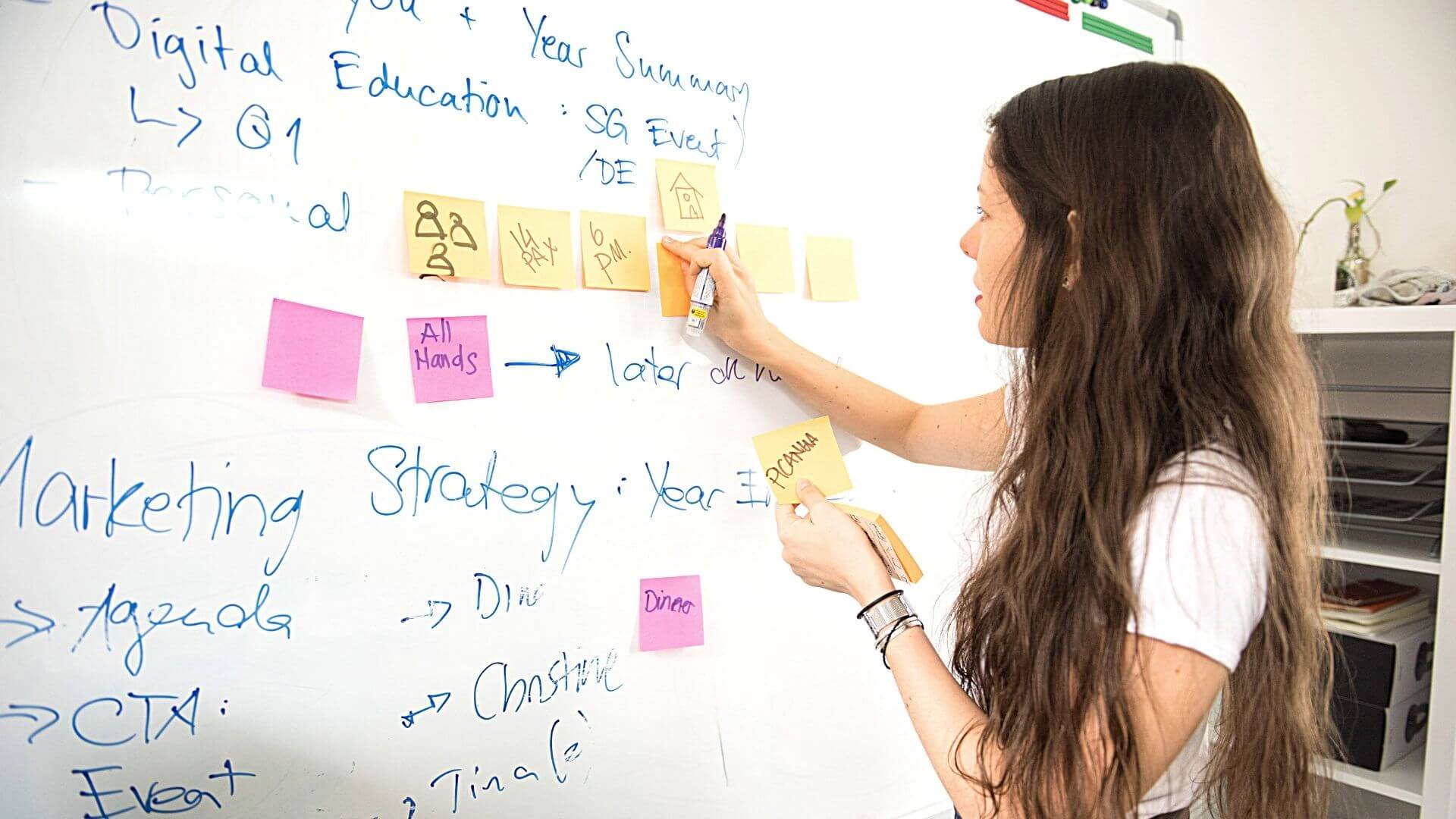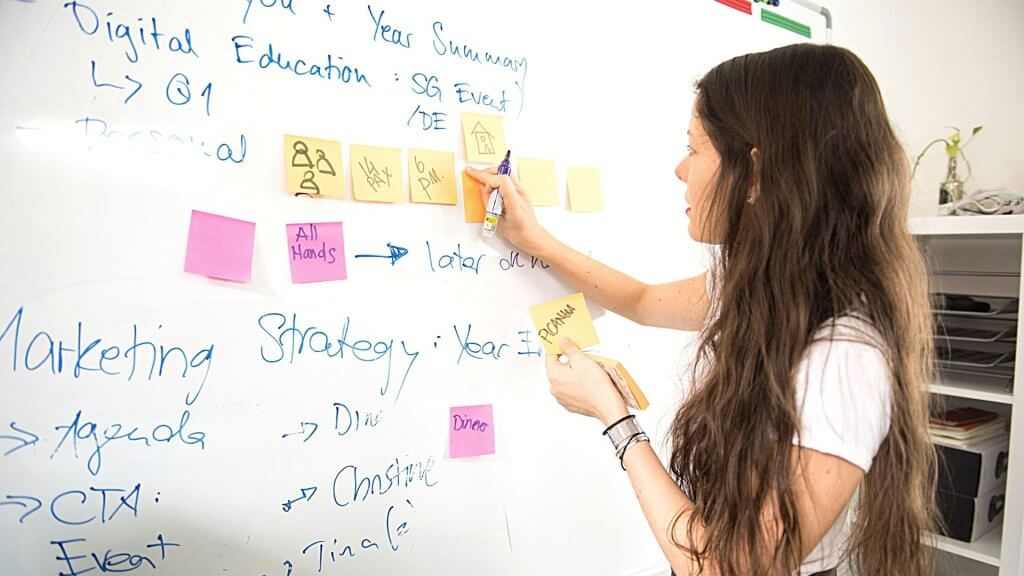 There are many types of incentives and just as many different requirements that must be met for employees to earn those incentives.
In the past 10 years, WellSteps has helped hundreds of clients set up and manage well-being incentive plans. We've seen just about every kind of incentive and qualification requirement possible. Some of these have been a huge successes and others—not so much. Here are the best wellness program incentive ideas we've seen.
RELATED: Wellness Program Incentives: The Complete Guide for 2023
Why Use Wellness Program Incentive Ideas
The goal of the wellness program is to help employees adopt and maintain healthy behaviors. It is best when employees are internally motivated to be healthy. But sometimes employees get stuck in unhealthy habits and they need help adopting and maintaining healthy behaviors.
The best way to do this is to provide small incentives, such as gift cards, to randomly selected employees who successfully complete different aspects of the wellness program. We have great published scientific evidence that this incentive approach works. It is the incentive approach that WellSteps recommends to all of our clients.
Employees can qualify for a drawing if they complete a personal health assessment, biometric screening, a behavior change campaign, or a challenge. All employees do not get an incentive for completing the target behavior because that leads to entitlement. Instead, they earn the chance to win—sort of like the lottery, only not as big. Just having a chance to win is fun and is sufficient to motivate most employees.
For example, if a company with 500 employees has 350 complete a behavior change campaign, all 350 employees are entered to win a small number of gift cards, prizes, or event tickets. These small gifts given immediately upon program completion make the program more fun, create the opportunity for vicarious reinforcement, and provide substantial motivation to participate at very little cost.
RELATED: 18 Wellness Program Incentive Ideas From the Best Corporate Wellness Programs
Benefits-based Wellness Program Incentive Ideas Worth Having
Employers get even greater adoption of employee health behavior with a benefits-based incentive plan. Benefits-based well-being incentive programs typically offer employees:
discounts on their insurance premium
paid time off
contribution to an HSA or HRA
lower co-pays or deductibles
Benefits-based incentives are considerably more expensive than randomly selecting winners of small gifts, but they also have more impact on employee engagement. Benefits-based incentives are made available to all employees who do the work to earn the reward. Many WellSteps clients offer a $50/month health insurance premium discount. This adds up to $600 per year budget per employee who qualifies.
The dollar amount of the benefit-based incentives should be large enough to motivate employees, but not so much that it creates an entitlement mentality among program participants. Benefits-based incentive requirements should be substantial because the financial incentive should also be meaningful. We have noted over the past 14 years that a premium differential incentive in the range of $30-$40 per month is optimal for achieving best outcomes.
When combined with simple, short-term prizes, benefits-based incentives will provide employees with enough motivation to get the wellness ball rolling until they begin to feel the internal benefits of a healthy lifestyle.
When combined with simple, short-term prizes, benefits-based incentives will provide employees with enough motivation to get the wellness ball rolling until they begin to feel the internal benefits of a healthy lifestyle.
RELATED: How Effective Wellness Programs do Wellness Incentive Management in 2023
Tracking Wellness Programs With Great Platforms
Don't forget to make it easy for employees to report their progress towards earning the incentive. The WellSteps rewards program is our web-based incentive tracking platform.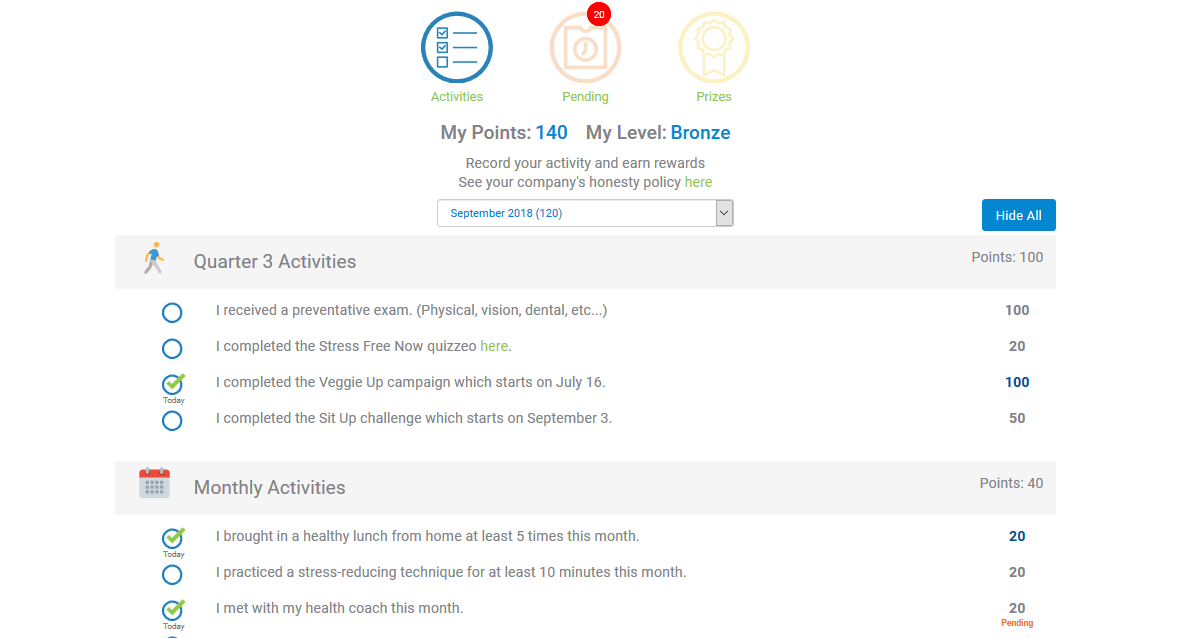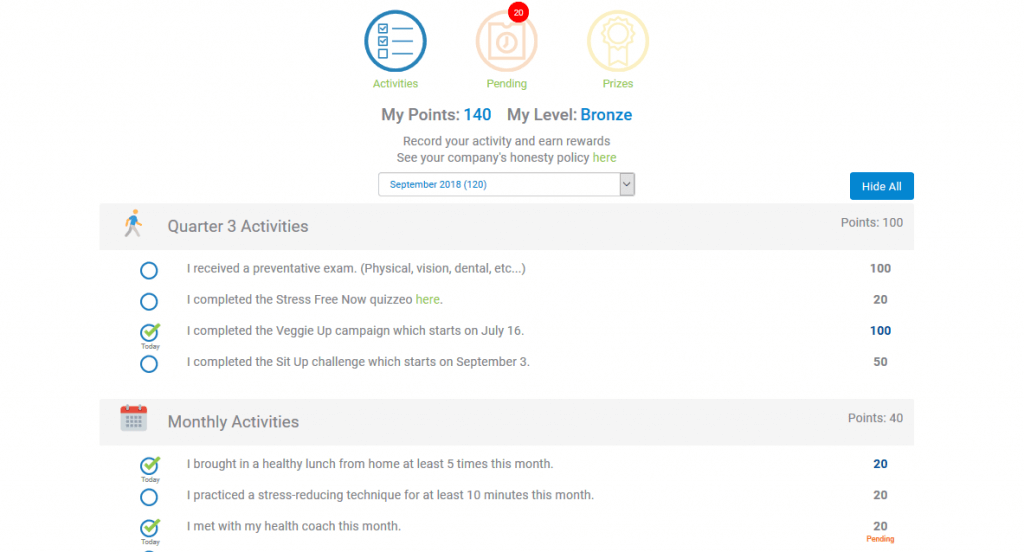 This platform allows employees to easily report completion of incentive requirements. Most often completion of requirements are reported automatically when employees complete a campaign or a challenge. Sometimes employers require their employees to provide verification that some activity has been completed.
To make this process simple, the WellSteps app allows employees to take a picture of the verification and have it automatically uploaded to their account. The rewards incentive platform makes it easy to track and validate employees progress towards earning their incentives.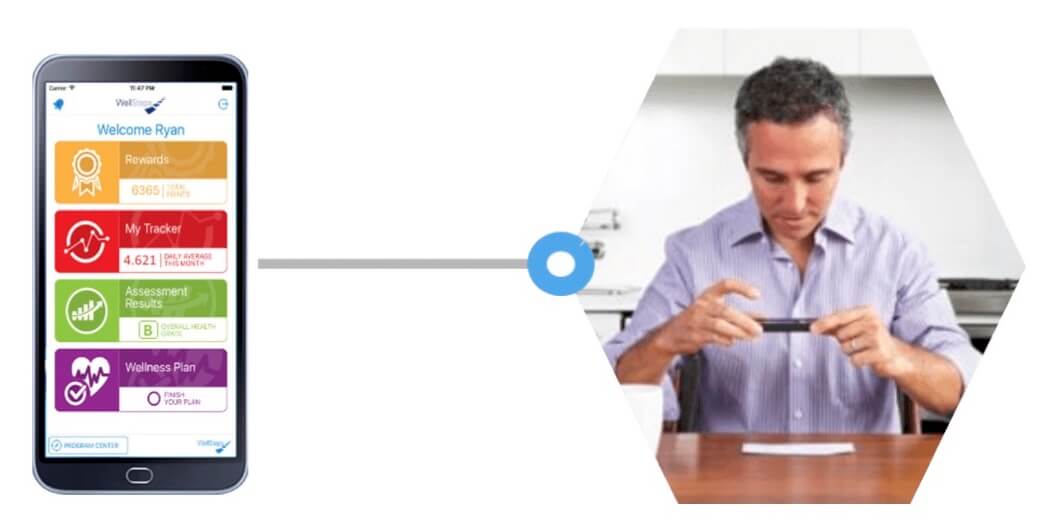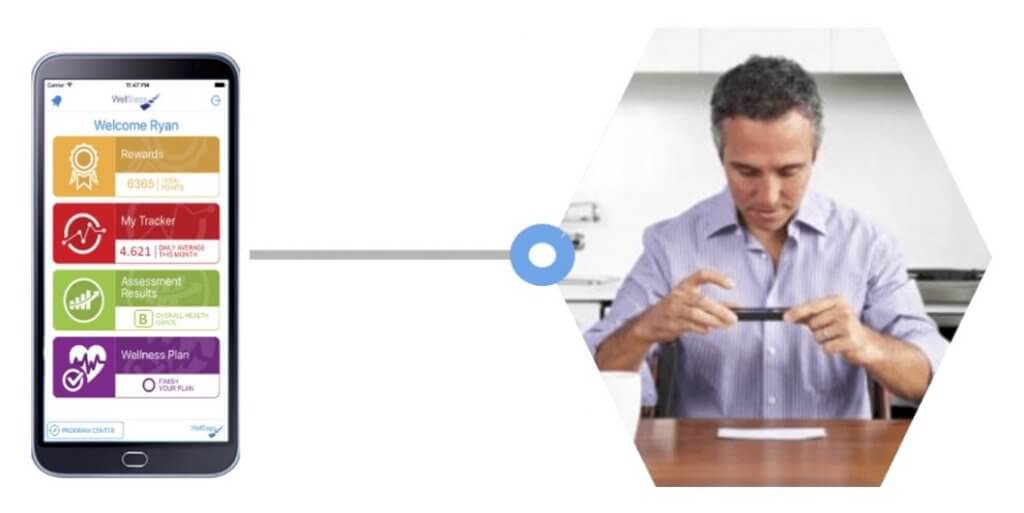 Wellness Program Incentive Ideas from the Nation's Best Corporate Well-being Programs
For the past 25 years, the C. Everett Koop Health Project has carefully evaluated wellness program applicants and awarded the very best well-being programs in the United States with the Koop Award. The application process is rigorous and requires programs to provide ample documentation that their programs improve employee health behaviors and reduce employee related costs.
It is the most rigorous wellness program evaluation in existence. Only the best corporate well-being programs even attempt to apply and only the best of the best actually win the Koop award. Below are two lists:
incentive ideas from someone who reviewed applications from the nations best corporate wellness programs; and
incentive qualifications requirements used by these organizations.
Hopefully these two lists will provide some ideas that can be used to improve the effectiveness of any well-being program.
RELATED: How Effective Workplace Health Programs Reduce Health Care Costs
Wellness Program Incentive Ideas from Koop Award Applicants
"Health cash" for employees and spouses not participating in company health insurance plan but participating with sustained engagement in company wellness program.
Up to 12% discount of employee health insurance premium contribution.
5% premium discount for sustained yearlong participation in the wellness program.
$500 gift card raffled bi-weekly to encourage engagement.
$50 to $100 for enrollment or completing welbeing requirements.
$100 for completed HRA, biometric screening, personal health report with action plan & optional health coaching.
Raffle off a full day of paid time off for completing a health assessment.
Bonuses and merit pay increases tied to program participation.
Raffle of an all-expense paid trip to a 14,000 foot mountain climb.
Contributions up to $1,000 into a health reimbursement account.
Up to $800 per couple into additional Health Reimbursement Arrangement funds.
Discounts or reimbursement of up to $400 annually for offsite fitness club memberships.
Tobacco free discount on medical plan premiums (20% off medical premiums for non-users or users who participate in a certified smoking cessation program).
$100 for completing qualifying smoking cessation program.
Up to 6 months Weight Watchers per year if active participation.
Flex benefit credits.
Drawings for iPads, TVs with Wii Fit, gift cards, travel vouchers, fitness equipment, T-shirts.
Celebration and recognition events.
Wellness Program Incentive Ideas from Koop Award Applicants
Company 1
A broad set of verifiable activities (30+) and measurable outcomes were incentivized.
Employee contribution discount of $100/$200 (employee only/employee plus spouse) if both employee and spouse completed all of the following: a) an HRA, b) Selected a goal that was recommended based on unique health risks and c) Participated in five well-being related activities.
Company 2
Eligible for a $150 medical plan premium credit by earning points for participating in wellness behavior. Employees who showed documented health improvements or maintained a current level of health were eligible for premium credit or the top program in a tiered medical plan.
Company 3
The incentive plan was designed to reward those for maintaining a healthy weight (as measured by BMI) or losing 10% of their weight if they began the year with an above normal BMI. Participants losing between 0% and 9.9% were rewarded with partial points to recognize the effort of small changes.
Incentive points were also provided for those who reported body weight once each week for 20 weeks during the program year.
A year-end wellness bonus could be earned.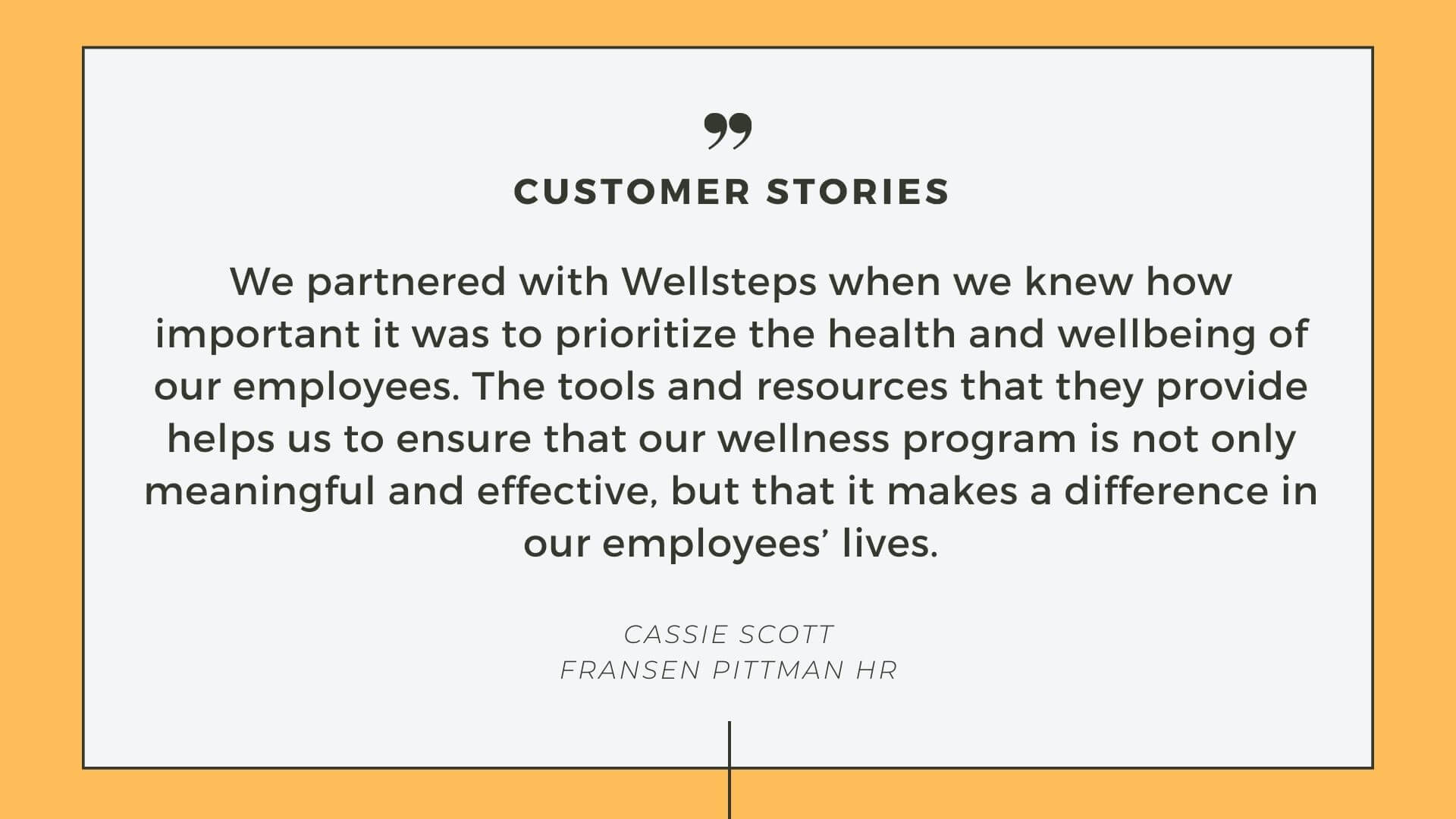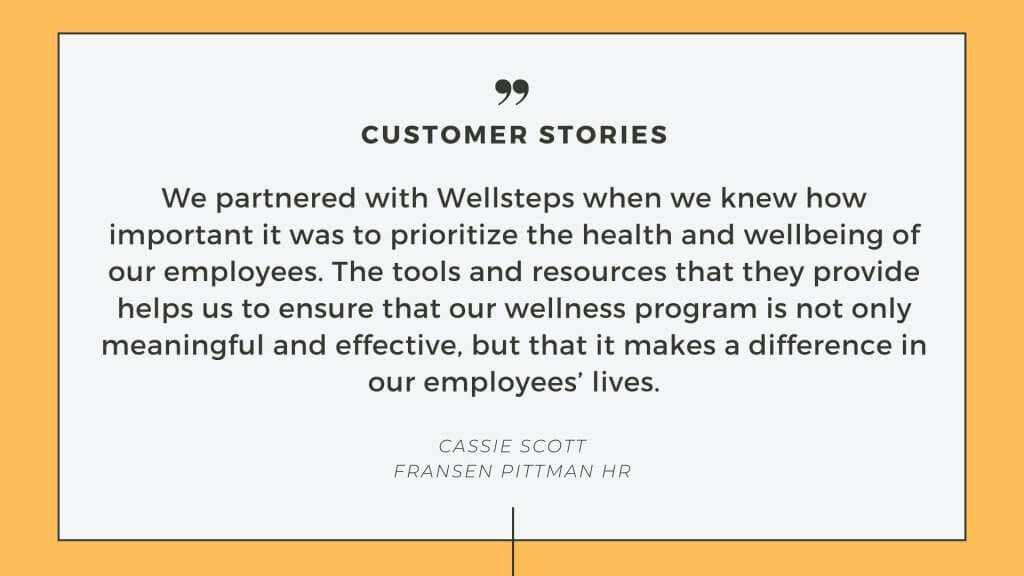 Company 4
Premium differential incentives were administered monthly for program compliance. Costs were recovered from non-participants.
The HRA and biometric screenings were a necessary gate for wellness health plan entry.
Corporate incentives were leveraged to promote group behavior changes and, eventually, corporate culture improvements worthy of national health promotion awards.
Fitness Center participation incentives were $480 or more
Weight Management participation incentives were $250 or more
For program Year 3, participants received $25 cash for health risk assessment completion, and $50 cash quarterly wellness bonus for continued participation in programs.
RELATED: How the Best Worksite Wellness Programs Change Behavior
Company 5
Parking incentives for using the most remote spots.
Discounted health insurance premiums to employees who took a health pledge and a health risk assessment and agreed to a smoking cessation program, if needed.
Discounts were also given on cafeteria selections with higher nutritional value.
Coupons for healthy food choices at a local supermarket chain were offered regularly to employees.
Employees were recognized by leadership and their peers in several ways.
Company 6
Incentives to be active and eat well were provided by allowing employees to earn points that could be cashed in for up to $300 annually or for up to 12 hours of paid time off.
To help motivate employees to "know their numbers," the screenings were free and some of incentives were offered, such as free movie tickets for completing a personal health assessment as well as a chance to win a free iPad and other prizes in drawings.
Company 7
$600 health plan contribution was made for employees and their spouses/domestic partners who participated in the annual on-site screenings and health assessment.
When employees and spouses engaged in healthy activities, they earned "miles," which served as a common currency to reward healthy behaviors and promote conversation about health improvement activities.
Health management program participation lead to a significant cash incentive in the form of a payroll reduction for health plan contributions.
To sustain engagement in health improvement activities beyond the health plan contribution, employees and spouses/domestic partners who continued beyond the base incentive were rewarded with Health Cash.
RELATED: 10 Employee Wellness Gifts to Incentivize Healthy Behavior in the Workplace
Company 8
A sick leave policy was replaced with a wellness based incentive policy.
The maximum incentive award an employee could earn per year was 3 days of pay.
An educational online option was offered to allow shift employees and those who were unable to participate in other programs, the opportunity to gain health awareness and earn incentive dollars. The completion of 4 modules was required. Credit was tracked by a post-test of 100% at the conclusion of the session.
Company 9
A maximum of $600 in benefits premium reduction could be earned for completing the health assessment. Employees also had the option to earn up to $300 (employees/spouses) to put into a Health Savings Account if specific health programs were completed.
Company 10
Reward of $75 with a maximum opportunity to earn $250 per year, to meet with a health coach and bring in copies of their preventative exams.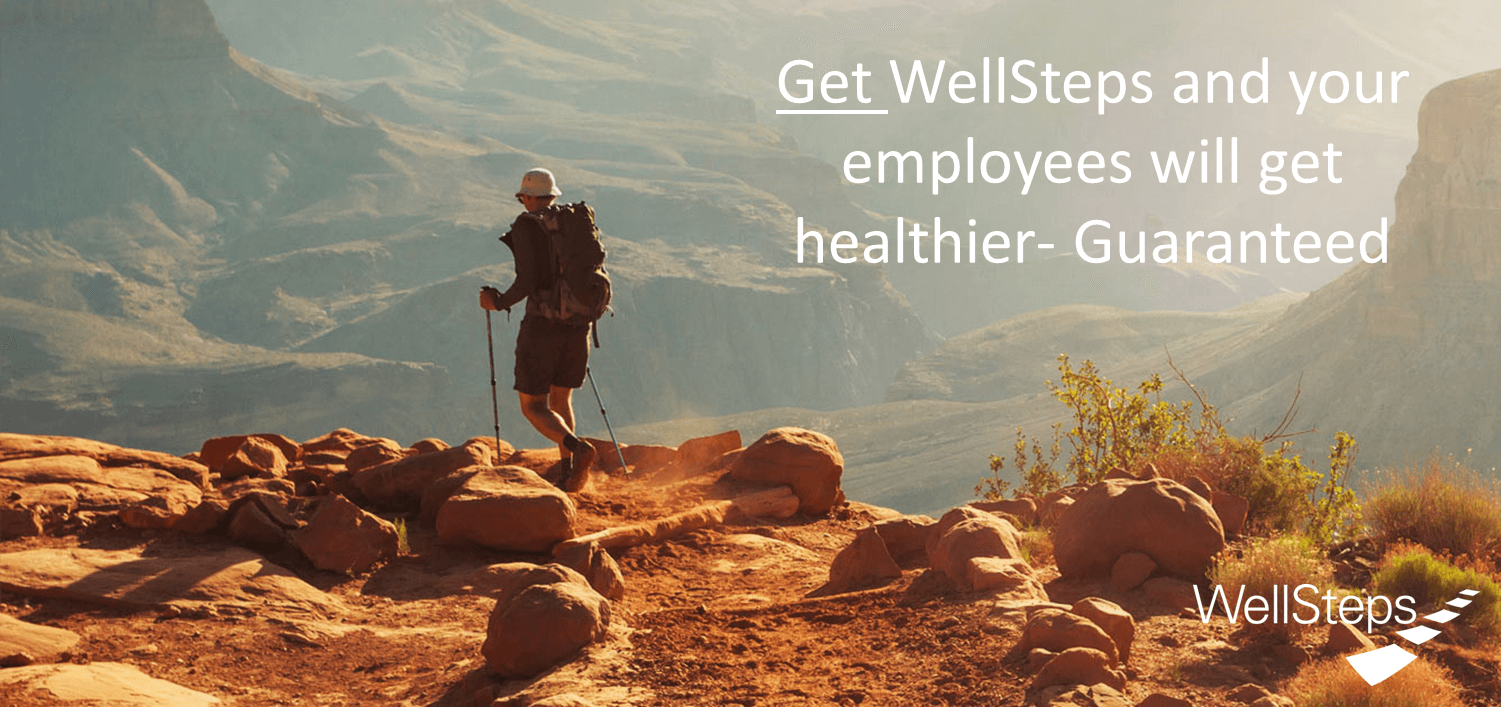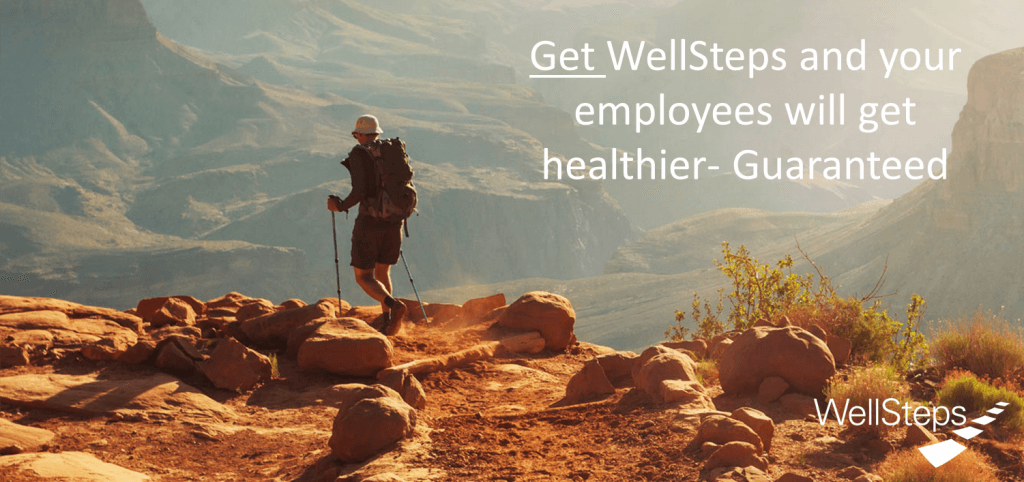 Company 11
All employees completed an annual health assessment with biometrics and completed a health action plan to receive up to $800 contributed to their Health Reimbursement Account.
Employees enrolled in the medical plan received a $200 incentive if they complete a health assessment—and another $200 if they created/agreed to follow a health action plan.
Employees receive $400 more if their enrolled spouses/domestic partners did the same.
Reimbursement for off-site fitness club membership (up to $400 per family annually) if participants/spouses used the club at least two times/week (average).
A discount of about 20% off medical premiums was offered to tobacco non-users or users who participated in a certified cessation program.
Two free Weight Watchers sessions for up to six months per year if active participation.
Prizes and recognition for winning and drawings for participation in local health competitions and events.
Participation incentives included pedometers, iPads, flatscreen TV w/Wii Fit, etc.
RELATED: 13 Corporate Fitness Programs That Lead the Pack
Company 12
Employees were rewarded an annual $390 health insurance premium reduction for completing the health assessment.
Incentives were provided for participation in exercise, fitness centers, Weight Watchers, smoking cessation, disease management or health risk reduction programs. Employee's health reimbursement account (HRA) was credited $300 ($200 for spouse) for biometric screening and $130 for being a non-tobacco user.
Employees with identified conditions (diabetes, hypertension and cardiovascular disease) received a 50 percent co-insurance reduction for drug costs related to managing those conditions.
Participants were given a $100 incentive upon weight management program completion as well as the opportunity to receive gift cards during the program.
Company 13
Personal Health Assessment incentive of $100 per year.
Tobacco-free discount of $10 per week.
24/7 nurse advice call-line.
Preventive screenings, onsite support groups, pharmacy medication therapy management and free diabetic supply programs, proactive case and disease management, and onsite medical services were provided for office/warehouse employees.
Value-based program was offered to tobacco-users who wanted to quit using Chantix and who completed related telephonic coaching programs.
RELATED: The Costs and Advantages of an Employee Wellness Program
Company 14
A year-end incentive award was offered for completing a program. There were different tiers of achievement so someone not meeting all of the criteria still had a chance to earn an award and thus had incentive to participate. Any participant reaching the highest tier of achievement, in addition to the monetary award, was entered into a drawing for a trip for 4 to Disney World. Six trips were given away each year.
Those participating had an incentive to quit tobacco and/or remain tobacco free. Attesting to being tobacco-free and remaining tobacco-free all year saved participants $11 a week off the health insurance premium. An employee who started the year as a tobacco user but who quit at any time during the year, were eligible for a premium reduction from that point to the end of the year.
Incentives were increased by raising the maximum potential end-of-year cash payout by $150 (from $250 to $400) and by introducing the employee premium discount which could be worth more than $500 a year.
Company 15
Those with specific health risks who agreed to quarterly telephone conversations with health coaches were immediately eligible for reduced premiums or credits.
Employees who declined to participate in the wellness program forfeited premium discounts totaling $500 or more annually.
Employees with targeted chronic diseases such as diabetes, coronary artery disease or congestive heart failure or who were pregnant at the time, were eligible for additional incentives worth $460 per year.
Putting Your Wellness Program Incentive Ideas Together
Hopefully you can see that there are many options, ideas, and combinations of ways you can put together an incentive program to support your employees' wellness. However, you certainly don't have to be overwhelmed or create yours without help. It doesn't matter if this is entirely new to you or if your current program needs a refresh.
Here at WellSteps, we're happy to help you wherever you are and invite you to a free demo with a member of our team. Come discover how to take your benefits package and your employee's wellness to the next level of your company's success.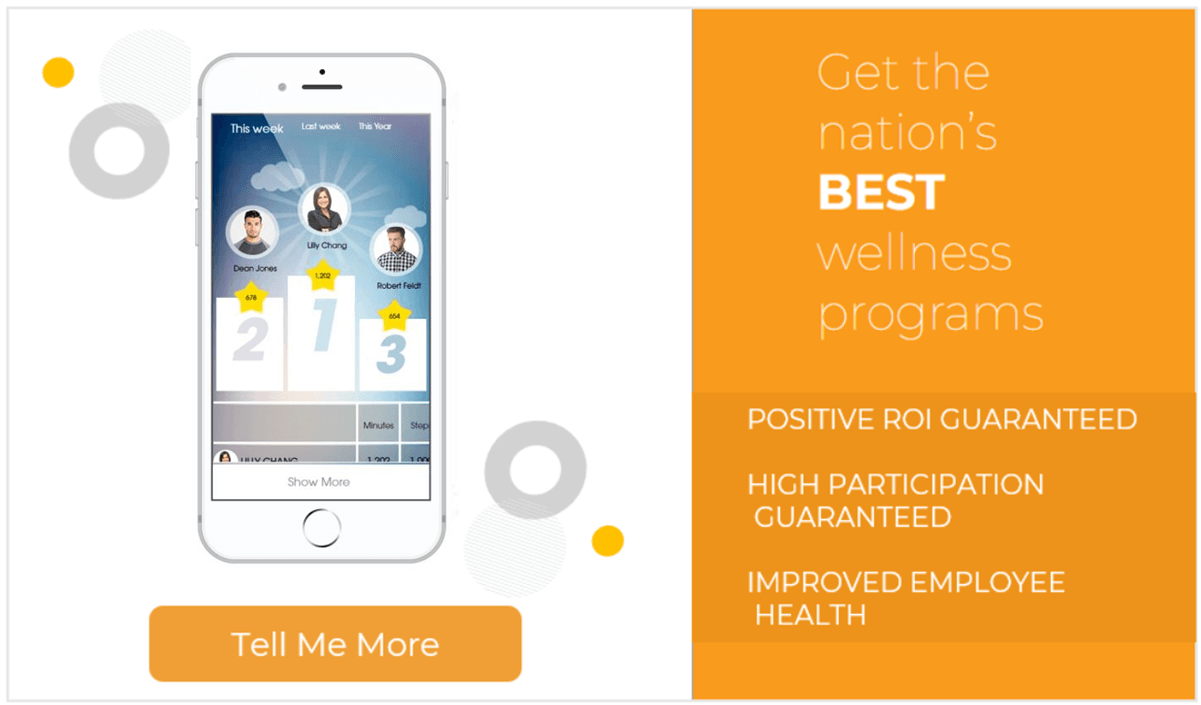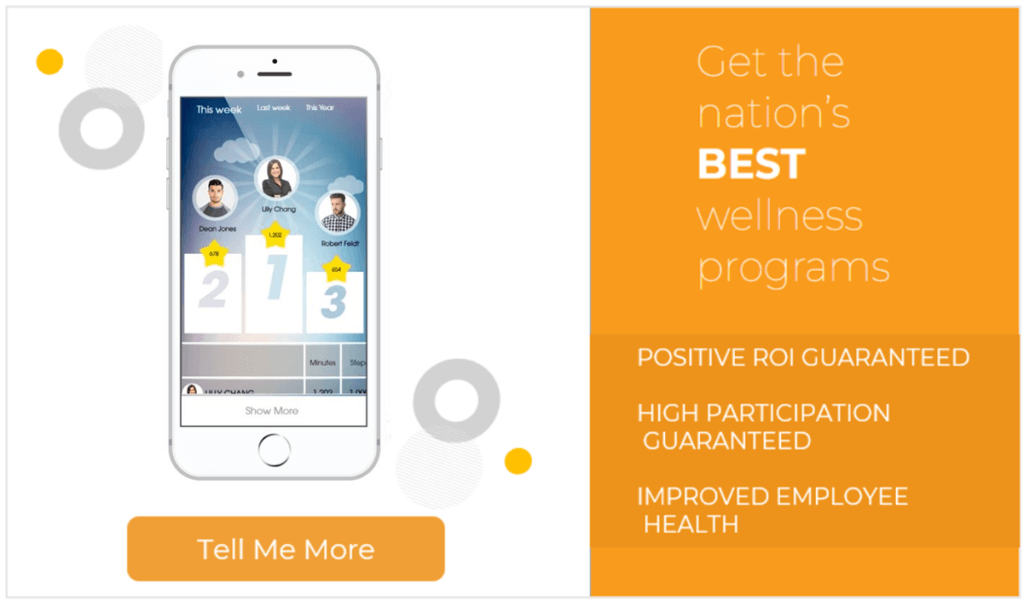 Frequently Asked Questions About Wellness Program Incentive Ideas
What are good wellness prizes?
Depending on your company's budget, wellness prizes can range from physical and digital gifts or prizes from $10 to $300. The key is to have the value just high enough to motivate your employees, but also to not make them feel entitled by participating.
Having a variety of options that employees can win by participating meets more of the desires of more of your people. Use your wellness committee to brainstorm different options, or get feedback from employees on exactly what prizes or items they'd desire. A bit of trial and error may be needed.
RELATED: Wellness Program Incentives: The Complete Guide
What are some incentive examples?
Incentives can range from cash prizes, increased benefits, and even swag or activities. Letting your employees choose from a variety of options based on their participation in your wellness program is even greater incentive than just holding a basic raffle drawing.
Some examples that we've seen with WellSteps clients are all across the board and work well in their own ways. Such as:
gift cards
quality gym bags or swag
memberships to local health oriented places
extra paid time off
off-site wellness classes
group activities during work hours
bonuses for hitting health goals
How to you incentivize employee wellness?
Your employees need to know all of the benefits of making a healthy behavioral change or participation in the program up front. This involves more than just educating them on health benefits. We all know how to be healthier. So greater motivation and engagement is needed to have actual benefit both for employees and the company as a whole.
Once you've decided on the incentives you want to provide, ensure it's communicated within your wellness program and as a clear as possible for your employees. They should know up front before even starting their program so there is no confusion or surprises.
RELATED: 10 Employee Wellness Gifts to Incentivize Healthy Behavior in the Workplace