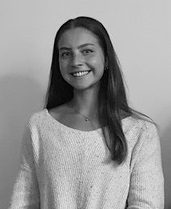 I love helping others reach their full potential and I believe that starts with being physically, internally and emotionally healthy!
Worksite wellness was something that I came across before graduating college. As a Public Health major, I really wasn't sure what industry I would fit into where I would genuinely love what I did until I found worksite wellness. I knew that I have a burning passion for health, fitness, and helping others achieve wellness goals.
Your Title Goes Here
Your content goes here. Edit or remove this text inline or in the module Content settings. You can also style every aspect of this content in the module Design settings and even apply custom CSS to this text in the module Advanced settings.
Contact Info
– Share a piece of advice for  someone looking to improve their overall wellness. –
"You have control over your habits and life outcomes."
Wellness tip you swear by?
I have found that everything comes down to consistency and discipline. Whether it's choosing whole foods on a day-to-day basis, getting steps in, or going to the gym, you're not always going to be motivated to do it. However, as it becomes routine, it'll become easier to establish these things as habitual, leading to a healthy lifestyle and feeling more energized..
Advice for someone looking to improve their health?
I think it's important to find an aspect of wellness that you truly enjoy. If you have a passion for something, you're more likely to continue this activity. It can also help you to find a network of others who do as well, which I think is always motivating.
What do you find most rewarding about your work?
Helping others achieve their full potential in all of the pillars of wellness. I believe that this is the foundation of living a fulfilled life.
What are some activities you enjoy outside of work?
I love to lift weights, go on walks, and crochet!
What is your favorite healthy recipe?
High protein buffalo chicken dip. I mix pulled chicken, non-fat Greek yogurt, non-fat shredded cheese, ranch seasoning, and sometimes a little bit of cream cheese together. Then I put it in the microwave for two minutes, and eat it with whatever I'd like. I've always been skeptical of Greek yogurt in these kinds of recipes, but it's really good and makes it super creamy!
What book has had a significant impact over your life?
Atomic Habits by James Clear. It's given me incredible insight on how your brain, your life experiences etc. have an impact on how you think, feel, and what motivates you. It's made me incredibly aware that I have control over my habits and life outcomes.
What is your favorite WellSteps tool/campaign and why?
Get Organized' Challenge, because I think that a decluttered space is a decluttered mind. It assists in focus, processing information, and productivity.