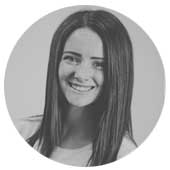 I have always loved participating in sports, helping people, and talking to people, and I knew that for my career I wanted to do something that encompasses all of those things. My classes at BYU helped me to understand the growing epidemic of obesity, high blood pressure, and lack of exercise in today's society. Once I graduated, I knew I wanted to find a way to directly impact people and improve their lives and corporate wellness seemed to fit that "want" the best!
I went to BYU and graduated in Exercise and Wellness.
Your Title Goes Here
Your content goes here. Edit or remove this text inline or in the module Content settings. You can also style every aspect of this content in the module Design settings and even apply custom CSS to this text in the module Advanced settings.
Contact Info
– Caroline's Favorite Tip –
If you want to stay mobile as you get older, you need to start now by stretching and walking every day.
Favorite WellSteps Tool?
My favorite WS tool is the recipes! It is hard to find meals that taste good and are truly healthy, it is nice to have that resource to choose from.
How did you get started in your career as a worksite wellness professional?
Initially, I wanted to be a Physical Therapist and that slowly transitioned into wanting to help people in a different way. Rather than helping people who have physical ailments, I wanted to be able to help others change their lives so that they don't ever have those physical ailments.
What do you believe is the most important aspect of a successful wellness program for clients?
Finding a small group of friends to focus on wellness with! Work together to motivate each other and share little things that you have found helpful for you so that you can all grow together.
Share a piece of advice you'd give to someone looking to improve their overall wellness.
Make the better choice. This advice can apply to any aspect you would like it to. Whether that is meals, snacks, water over soda, going for a walk instead of watching tv, etc. Over time, if you keep this phrase in mind, your life will slowly begin to change for the better.
What do you enjoy most about being a WellSteps Guide?
I enjoy meeting with the committee members and creating a wellness program with them that everyone will enjoy.