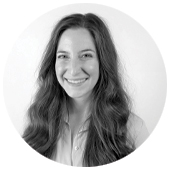 I started out as a group fitness instructor and event manager for a university wellness program. Helping others build healthy lifestyles is a driving force for me; I enjoy making wellness fun and accessible for people in many different stages of life!
I am an avid skier and can be found on the slopes any winter weekend that there is snow on the ground.
Your Title Goes Here
Your content goes here. Edit or remove this text inline or in the module Content settings. You can also style every aspect of this content in the module Design settings and even apply custom CSS to this text in the module Advanced settings.
Contact Info
– Share a piece of advice for someone looking to improve their overall wellness. –
"Set small achievable goals."
I am always looking to make small improvements to enhance my overall well-being. My advice is to start by setting a small, achievable goal in one of the following areas: physical activity, hydration (drinking water), sleep, or nutrition. Always be working toward your goals, no matter how small. Experience the immediate difference that small, healthy changes can make in each area of your life!
I currently enjoy strength training, but I have love for many different types of physical activity! Running, cardio-based dance fitness classes, HIIT, and Pilates have all had a place in my exercise history.
Most important aspect of a Program?
The more in tune a wellness coordinator or committee is with the needs and motivations of their employee population, the more impact the wellness program can have. Programs designed with activities and incentives that resonate with individual employees, spouses, and families (as compared with a more generic approach), and whose wellness leadership is enthusiastic and passionate, can see this impact through program engagement. WellSteps provides a completely tailored approach to wellness, from the Program Center to the WellSteps Guide, so that each company's values and commitment to elevating wellness can shine through to each employee.