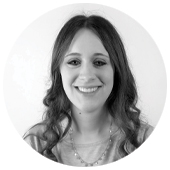 The best tip I have is that you have to enjoy health. Eat healthy foods that taste good to you, do exercises that are fun for you, and be kind to yourself always.
I love working with amazing Coordinators all over the United States.
I have found that you will have the results of your healthy behaviors for as long as you continue those behaviors. Changing your lifestyle for good is the best way to achieve overall wellness.
Your Title Goes Here
Your content goes here. Edit or remove this text inline or in the module Content settings. You can also style every aspect of this content in the module Design settings and even apply custom CSS to this text in the module Advanced settings.
Contact Info
– Share a piece of advice for someone looking to improve their overall wellness. –
"Wake up early to feel happier and more productive."
Favorite Recipe?
My own smoothie recipe is my absolute favorite. Frozen strawberries, frozen banana, strawberry Greek yogurt, and apple juice. It's like one of those Danimals drinks, but better!
Favorite Outside Work Activities?
My favorite activities outside of work are mountain biking, reading fiction novels, and playing Minecraft. I also enjoy cooking, jogging, and watching movies with my husband.
Favorite Vacation?
Disney!
Favorite Ice Cream?
I love raspberry sorbet.
Favorite Season?
The Spring season is my favorite.
Early Bird or Night Owl?
I used to be an early bird AND night owl, but have since learned the importance of enough sleep! Now I am more of an early bird. I feel happier and more productive when I wake up early.