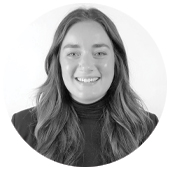 It feels like my whole life and happiness are tied so strongly to how I care for my body and mind, and I always wanted to do something that helped people feel the joy of improving their health. It's great to be able to do that at WellSteps!
I have a BS Exercise and Wellness. 
I believe that the best type of exercise is whatever exercise you will do. The best time to exercise is whatever time you will actually do it. The best healthy meals are whichever healthy meals you'll actually make and eat. I could go on.
It's TOO EASY to become overwhelmed with all the advice and videos and studies and the "best" ways or "right" ways to be healthy. Don't over-complicate things. Just do something.
Your Title Goes Here
Your content goes here. Edit or remove this text inline or in the module Content settings. You can also style every aspect of this content in the module Design settings and even apply custom CSS to this text in the module Advanced settings.
Contact Info
– Share a piece of advice for  someone looking to improve their overall wellness. –
"Share your goals with people. It will make a big difference."
Share a piece of advice you'd give to someone looking to improve their overall wellness.
Challenges. Short, simple, relevant, and it involves other people. The perfect recipe for behavior change.
Most Important Aspect of a wellness program?
Good incentives and any amount of positive onsite promotion! That means simply talking about the program, hanging fliers, inviting coworkers to compete, and most importantly – a coordinator/committee who not only participates in the wellness program, but is happy to do it!
I love weight training, yoga, and going for long walks or hikes.
My go-to meals are anything I can make in bulk and freeze ahead of time! I typically make and freeze some sort of base food (pinto beans, meats, rice, soups, etc.) and then I only have to prepare the fresh ingredients when it's time to eat. I definitely live by the motto, "make the healthy choice the easy choice".
Ice cream: French Lavender or Pistachio (but not with too many nuts)
Cereals: Morning Summit, Crunch Berries, Mini Wheats
Flowers: Lilacs & Tulips
Season: Fall and the "-ber" months
Vacation: Camping at Cannon Beach